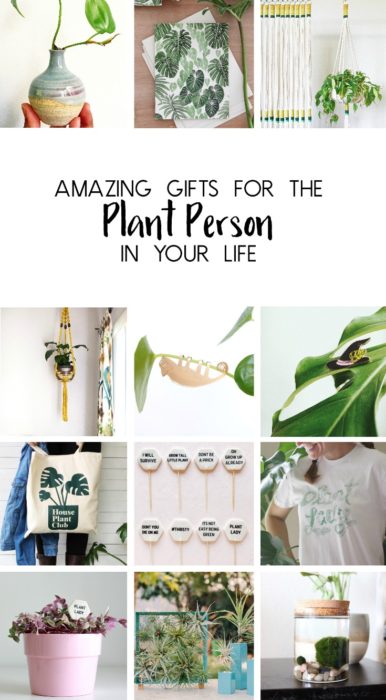 Hey everyone!  I'm so excited about this post.  I'm sharing some of my favorite plant related items from small businesses, just in time for the holidays!  I love finding awesome small businesses to support.  Being a part of a small business myself, I've found that word of mouth from our faithful followers is the best form of advertisement.
I've gathered a list of some Amazing Gifts For The Plant Person In Your Life.  At the end, I've also included some additional online shops that I love, for plant related items.  Please check out all these wonderful people and their Amazing Gifts! (All the text in green are links directly to the shop or IG accounts so click away!)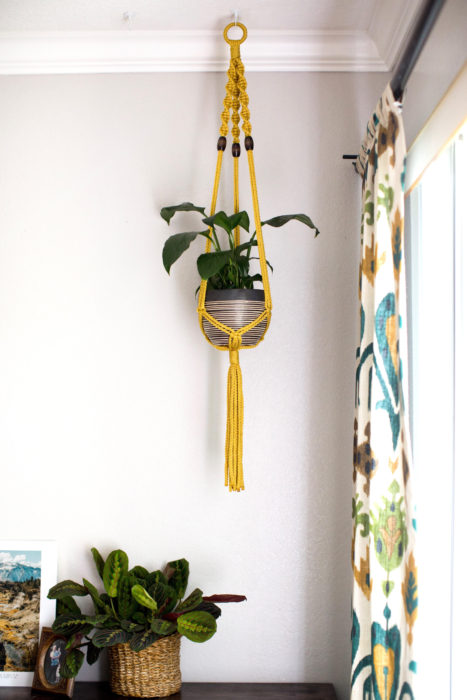 Photo by Amanda (From Agnes)
This beautiful plant hanger comes in many different colors and is made with indoor/outdoor material.  Amanda at From Agnes makes these macrame pieces along with others you can find in her Etsy shop.  The best part??  They're only $20.  Seriously, I'm not kidding!! $20!  I have one of her yellow pieces that I proudly hang in my home.  Hurry and get one before they're gone!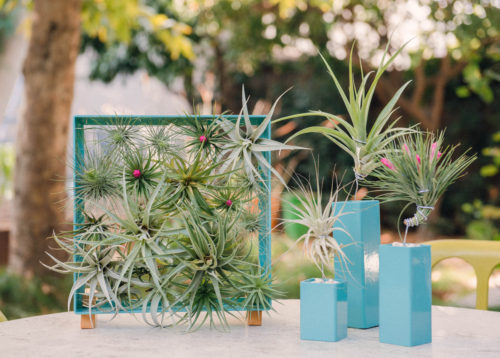 Photo provided by Airplant Man
2. I love this Airplant Frame by Airplant Man.  It's a really cool design that can be hung on the wall, displayed upright on a table (with purchase of feet), or flat on a table with feet.  The frame can be purchased in different colors and comes with 7 airplants.  They're made in California with 100% recyclable materials. Visit this link to purchase and enter FREEAIRPLANTS at check out to receive 3 additional airplants free! Offer Valid 11/24/17-11/27/17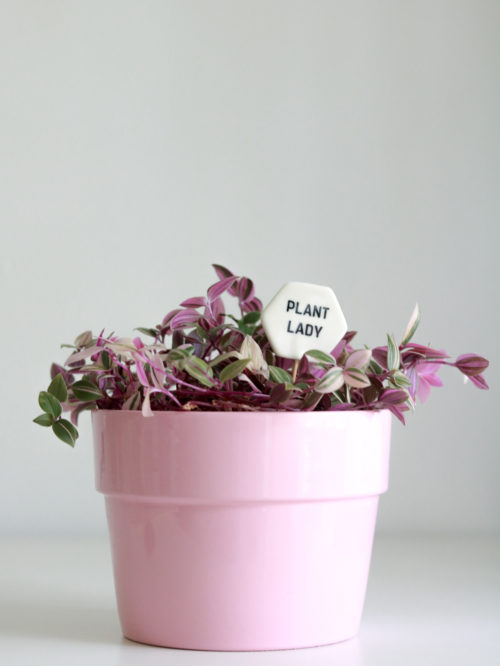 Photo by Morgan (@plantingpink)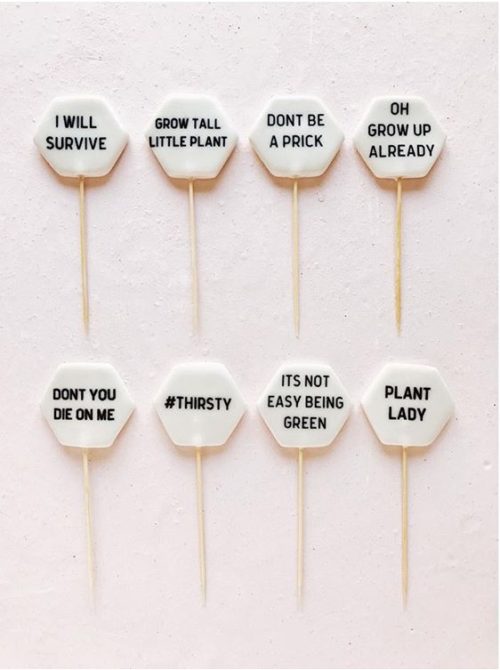 Photo by Krista at Her Name Is Mud
3. Plant Pokes are an actual thing!  Add some flare to your plants with these adorable plant pokes from Her Name Is Mud.  This set of 8 plant pokes have fun little saying like, "PLANT LADY", "#THIRSTY", and "DON'T YOU DIE ON ME".  Check out her Etsy shop for these cute plant pokes and more!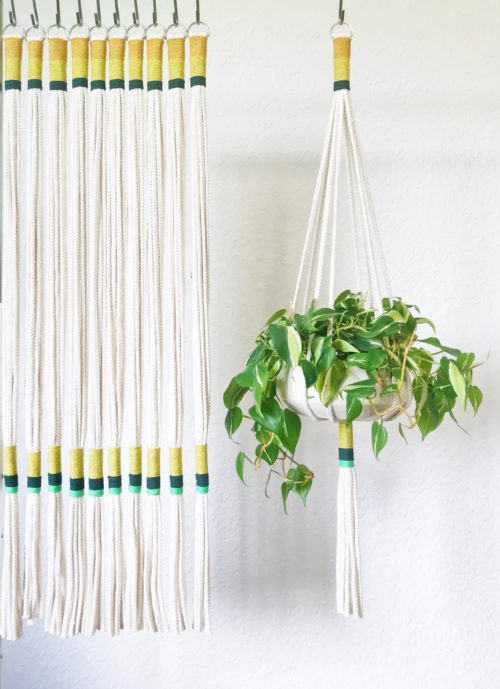 Photo by Yerbamala Designs
4. This green color blocked plant hanger is made exclusively for House Plant Club by Yerbamala Designs.  They make all of their plant hangers by hand with only quality materials.  Click HERE to purchase this exclusive slim, modern, green color blocked plant hanger and click HERE to check out their other collections!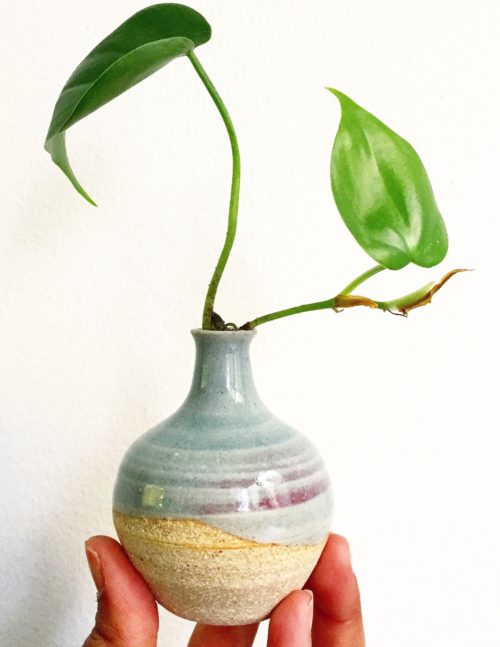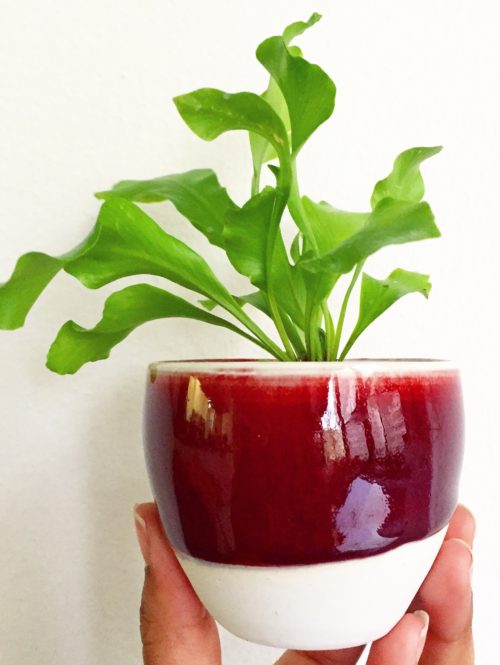 Photos by Kellie of Knight Ceramics
5. Knight Ceramics is probably my favorite ceramics shop.  Kellie makes small ceramic pots and bud vases that are so cute and stylish.  The best part?!  Almost everything in her shop is around the $20 range!  I love the bud vases for rooting cuttings and then you can transfer them into the pot once they have roots.  Check out her Etsy shop for her entire collection!  You will also see her pots quite often on my IG page 🙂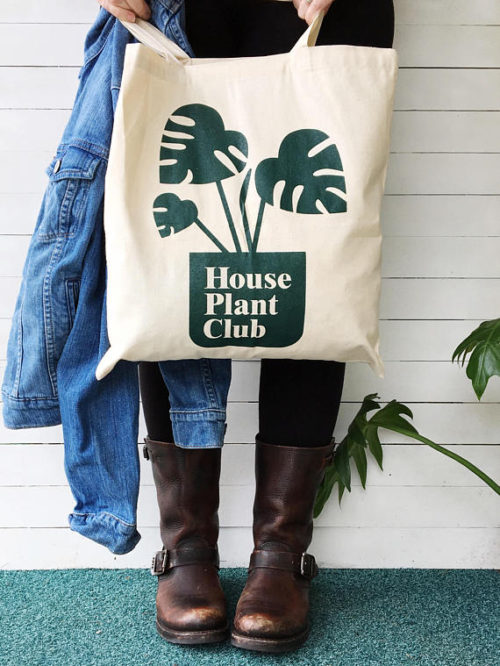 6. House Plant Club Tote Bags are the perfect gift!  They can be use for just about anything and are super stylish.  These quality canvas bags are screen printed here in the US.  Check out the House Plant Club Etsy shop for these bags and more!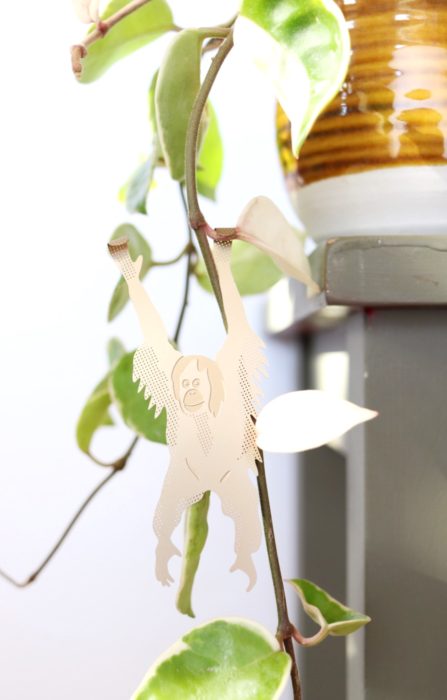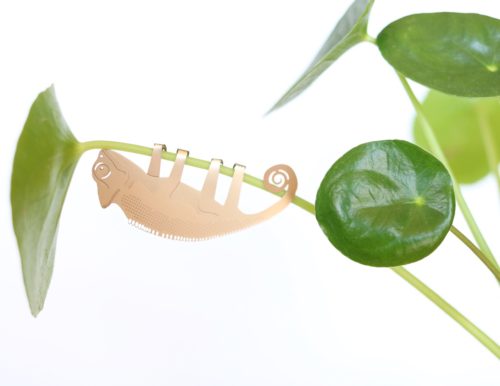 7. These Plant Animals are THE CUTEST!! Aimee from Another Studio makes these and I couldn't be happier that they exist.  They're lightweight bendable little animals that hang on your plants.  Plant jewelry!! Check them out HERE and don't forget to cruise her entire website!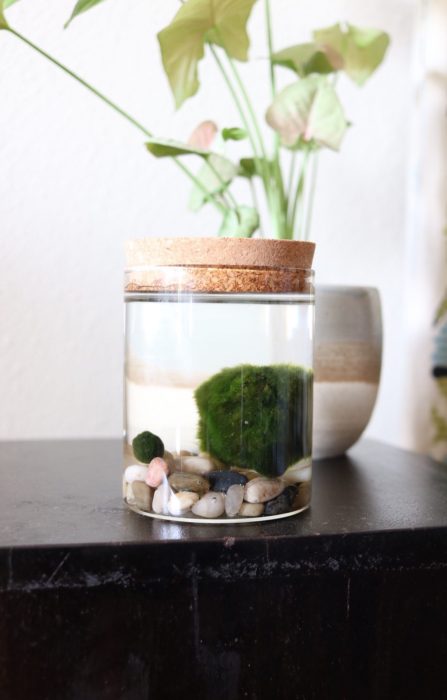 8. I recently received one of these Marimo Ball Kits from Horti and I love it!  The kit comes with this glass jar, one large & two small Marimo Balls, pebbles, and instructions.  It's so easy to put together and perfect for a plant lover.  They're easy to care for and can be shipped from Horti to a loved one with a greeting as well!  At a low price of $25, these kits are a great gift for anyone!  Check them out HERE and visit the rest of their site for other gift options!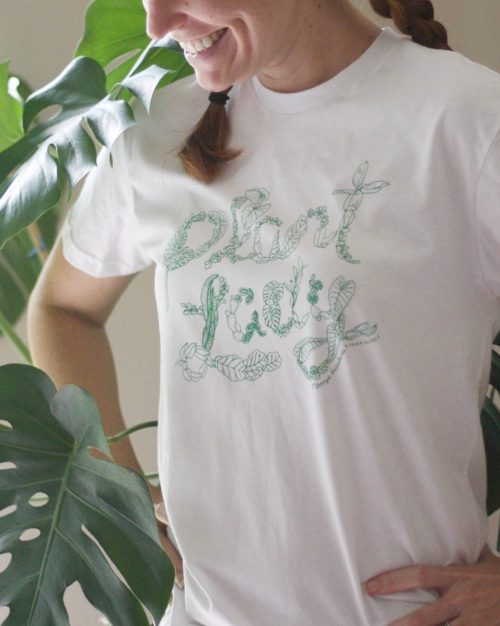 Photo by Morgan of Planting Pink
9. This Plant Lady Tee by O'berry's Succulents is THE shirt for any Plant Lady in your life. It's 100% cotton and illustrated by Anna Nunez.  Check out the shirt HERE and be sure to click around on the other goodies as well!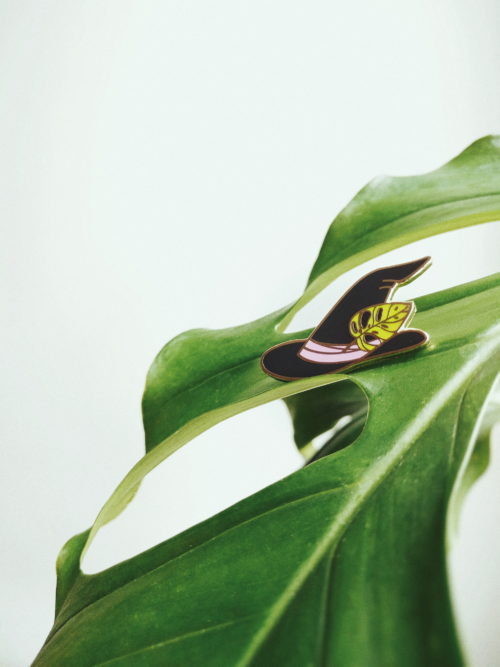 Photo by Olena of The Operating System
10.  This Monstrously Magical, Botanically Bewitching, Witch Hat Enamel Pin with Monstera Leaf (say that 3 times fast) is a must have!  This Pin designed by Olena at The Operating System is the perfect addition to any jean jacket or backpack.  Perfect little stocking stuffer! Click here to purchase!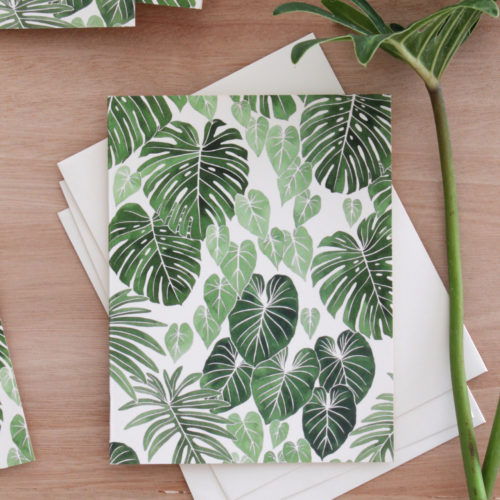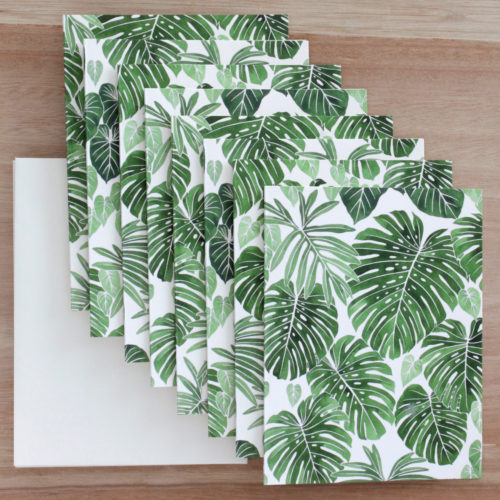 Photos by Jenny of Living Pattern
11. The Tropica Everyday Notcard Set is a great gift or stocking stuffer for the plant lover in your life.  I've always said that we don't do enough card writing.  What happened to the days of "Thank You's" and "Thinking of You"?!  With these beautiful cards from Living Pattern, there's NO excuse!  Printed from the beautiful watercolors by Jenny of Living Pattern, this set of 8 folded notecards with envelopes is a perfect gift!  And please look at her prints as well.  They also make wonderful gifts!
Thank you so much for visiting today!  You might also like my Plant Lady Gift Guide which is an Amazon guide for the Plant Lady in your life, so check it out!
And as promised, here is a list of other online shops where you are sure to find a thing or two for a plant friend!
Sacred Elements  Succulent & foliage photos on notebooks, tumblers, totes, and more!
Simply Chi Vintage  Vintage Home Decor, Pots, Hangers and More!
Pistils Nursery  Plants, Pots, Hangers and accessories!
thewhiteelephantco.com Vintage Decor, Baskets, Plant Hangers!
laurensumnerstudio.com  Monstera and Philodendron Leaf bowls and dishes!
Kira Gully Art  Botanical Prints, Tote Bags, and more!
Folia Collective  Planters, Plant Hangers, and accessories!
Fern Shop  Planters, Kokedama, and Air Plants!
The Sill Plants, Tees, and accessories!
Piep  Pileas and accessories!