This DIY Monstera Doormat is a fun way to bring that jungle vibe into your home!  There's no right or wrong way, create your very own custom style in just a few steps.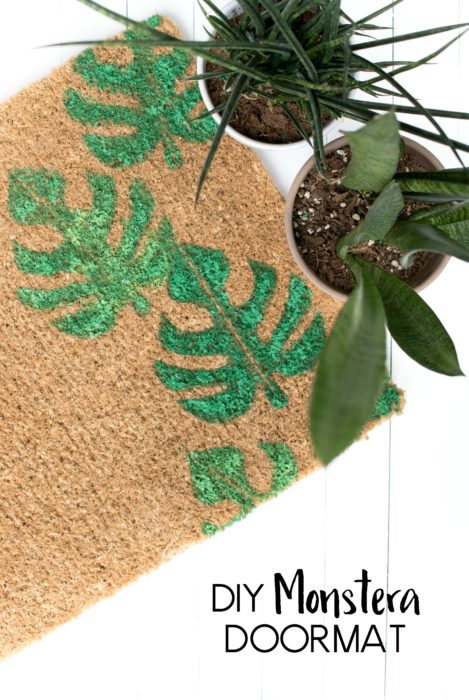 This little project is so fun!  All you need are a few supplies and a little design imagination.  This DIY Monstera Doormat the perfect tropical addition to any home.  Make one for yourself or for a plant loving friend.  Let's get started!
The supplies list contains affiliate links for your convenience!  Check out my disclosure policy here.  Thank you for supporting Clever Bloom!
You will need: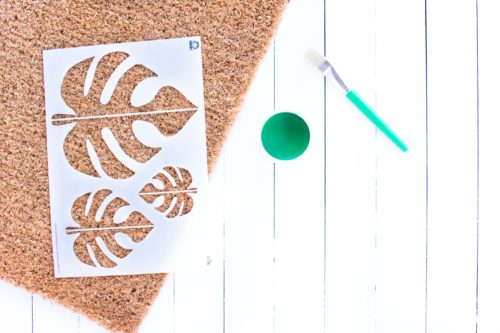 I decided to just go for it!  I didn't have a specific pattern in mind, but I did realize a few minutes into the project that the two smaller stencils didn't look as good on this open fiber weave.  The big Monstera worked perfectly!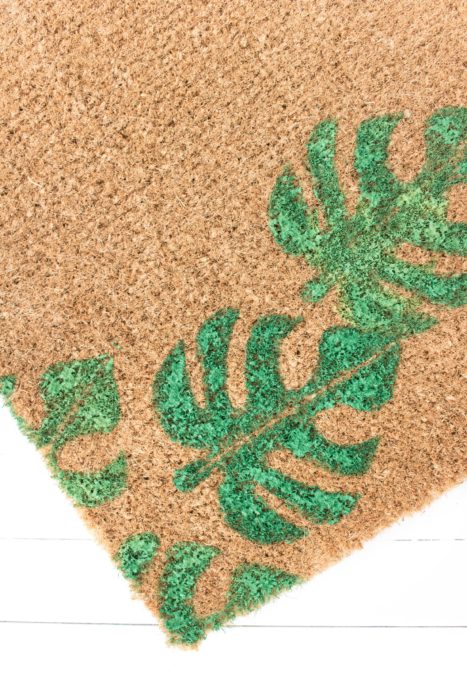 I set the stencil on the doormat and held it down with one hand.  With my other hand, I pushed the paintbrush (with paint) into the doormat, over and over in a dabbing motion.  I did this until I achieved the desired thickness of paint.  It's also important to make sure you captured the outline so you can tell it's a leaf.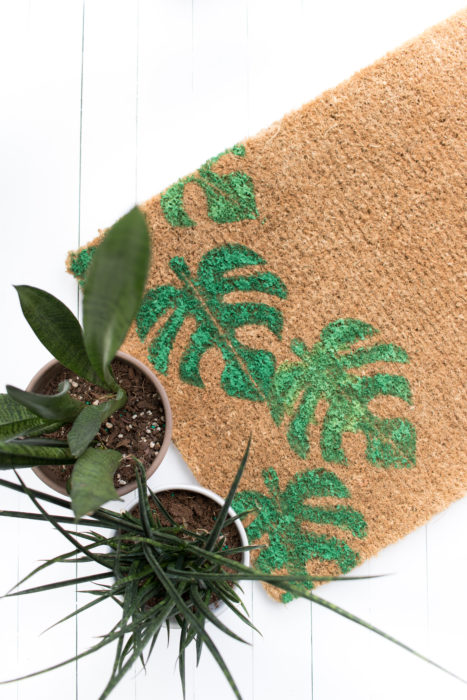 That's it!  Really, it's so easy.  My doormat is adorable and all the neighbors are envious (I can tell :)) I think I know what I'll be making for Christmas presents.
The doormat has also been sitting in the rain for the past week and has held of very nicely! Thanks for visiting today, I hope you all get a chance to make a Monstera Doormat!  I have a feeling I'll be using the stencil for other projects as well, so stay tuned!  Come hang out with me on Instagram where I share daily plant inspiration and don't forget to tag me in your DIY Monstera Doormat photos!!