Hey there!  If you follow me on Instagram  you'll know one of my favorite things to do is root plant cuttings in water.  It's so rewarding!  I love to watch the roots grow and I love making new plants.  I also love sharing the cuttings I root.  I mostly share locally but if somebody in another state wants what I have, I'll ship it!  Today I'm going to share a few tips and tricks that I've learned along the way.  Once you learn How To Ship Plant Cuttings, I highly encourage you to share your cuttings with others.  If you don't know how to root plant cuttings in water check out this post.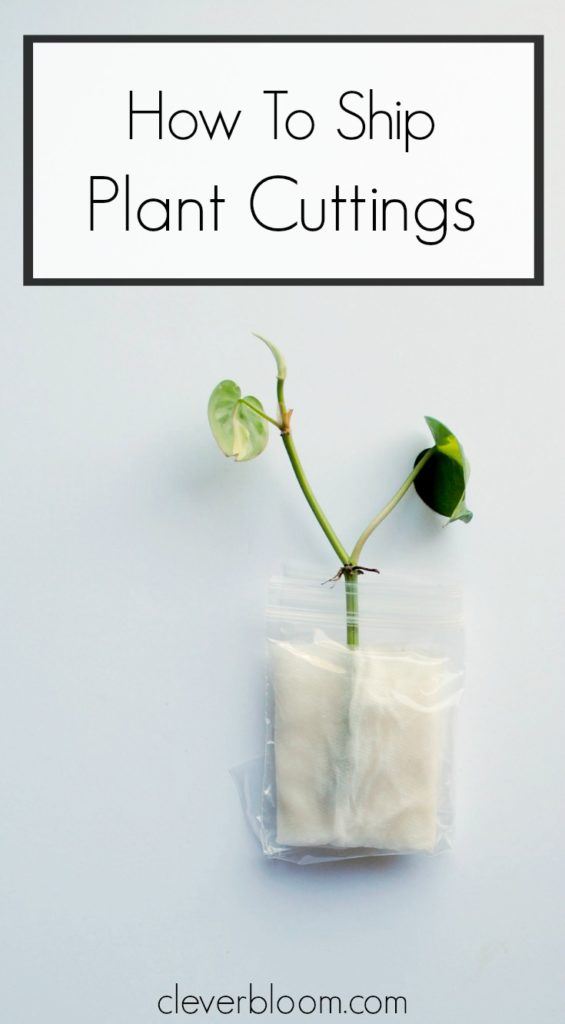 This post is specifically about cuttings.  You may also be able to do full grown plants this way BUT I HAVE NOT and a fully established plant may need more care. 
All shipping circumstances are different.  Where is it going?  What's the weather like?  What type of plant is it?  But there are a few things to keep in mind for all shipments.
One.  You want to do the quickest shipping method possible (within reason).  You're not going to pay a million dollars to overnight, right?!  I do the 2-day Priority Shipping and it's about $6 through USPS.  You just don't want to risk it taking too much longer than that.
Two.  Package it properly.  You want the cutting to arrive at it's destination in the best condition possible.  Keep the roots wet and the foliage dry!
Three.  Double check that the state or country you are shipping to allows live plants to be shipped.  California and Hawaii might be no no states.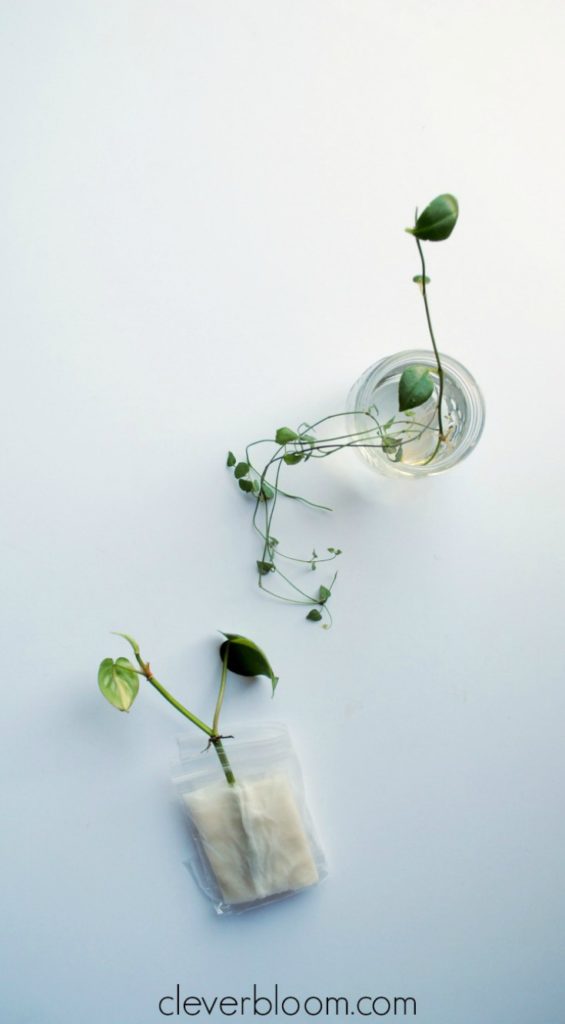 What do I send it in?
This depends on the type of cutting.  I had a succulent type plant sent to me in a bubble envelope.  Did it work?  Yes.  Would I ever ship in an envelope?  Nope.  It's just not worth the risk to me.  I don't know if they put them through a machine at the post office?  What if it gets bent?  I suggest sending your cutting in a box.  My favorite box is the flat rate box from the post office.  They come in three sizes.  The small box would probably work for most cuttings (depending on the size of the foliage).  They're free to pick up you just pay for postage when you drop it off.  You can also make your own box.  Just make sure it fits the size guidelines.
How do I prepare the cutting?
The cutting should already have some roots on it.  It makes it more stable for shipping.  Keep the cutting in the water until you're ready to box it up and ship it.  When it's time, take one large (or two small) paper towels and soak them in water (barely wring excess water out).  Wrap the wet paper towel around the roots and fold the paper towel into a small pocket around the roots.  Slip it into a plastic bag and secure.  Use a tie of some sort if needed.  DO NOT PUT ANY OTHER PART OF THE PLANT IN A PLASTIC BAG.  ONLY ROOTS!
How do I package it?
I've had cuttings sent to me packaged in different ways.  I've found the best way to package the cutting is to lay the cutting with roots wet/wrapped in the box and gently wad up paper products and tuck it around the leaves.  News paper, brown paper bag, or scrap paper will work.  I have found tissue paper to be my paper of choice.  Mainly because its softer on the foliage but still won't allow the cutting to thrash around in the box.  Do not use tin foil because if the box gets too hot or too cold so will the tin foil and it could burn or freeze the foliage.  I also don't suggest using plastic of any kind.  I've had it get wet from the moisture in the box and when it sat on the patio for two hours in 85 degree weather, it totally burned the leaves.  Sad face!  So, paper works best!  I highly suggest tissue paper.  Then tape your box together.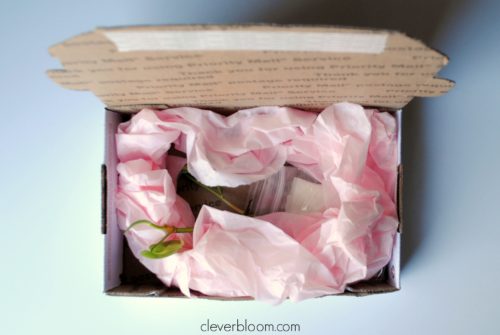 What is the final step?
Once your cutting is secure and taped, you CORRECTLY address the box.  Double check that it's legible.  I also write on the box NO DIRECT SUNLIGHT.  I don't know if they follow my instructions, but it's worth a shot!  Then you drop it off at the Post Office, get your tracking number, and you're done!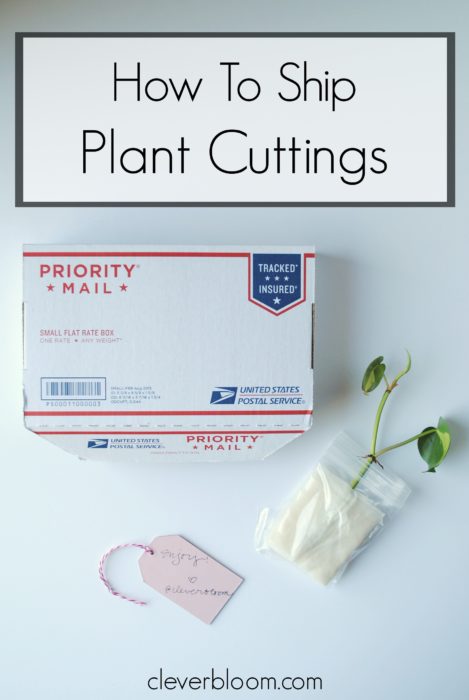 Thank you for visiting today!  I Hope this post was useful for you and I hope you're busy rootin' away plant cuttings to share with others!  Don't forget to visit this post if you need some rooting tips!  Also, you should visit me on Instagram and Pinterest where I share all of my housplants and houseplant inspiration.  Have a great day!