Greetings! Thanks for being here.  You're here because you have a snake plant that needs to be divided and you're not quite sure how to do it.  Here's the thing, I've said it before and I'll say it again, I have no formal training.  I am not a botanist nor will I ever be.  I've just loved and raised houseplants for 20 years and have learned a lot.  I go to classes at local nurseries and do tons of research online.  That said, most of my knowledge is from  my own trial and error.  So, today you're going to learn How to divide Sansevieria.  Yay!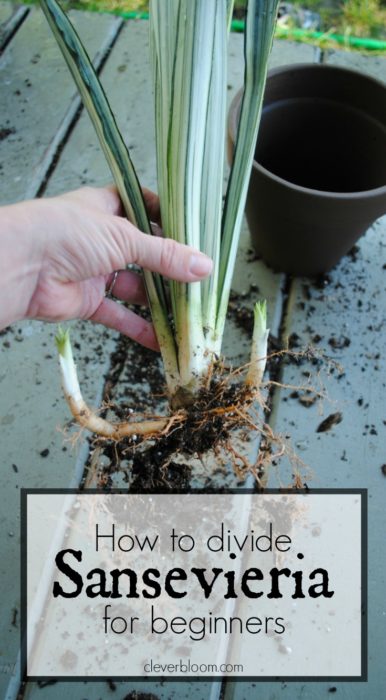 You'll need:
-Your plant
-A sharp clean knife
-A pot
-Potting soil (I use a cactus mix for my snakes)
-A hard surface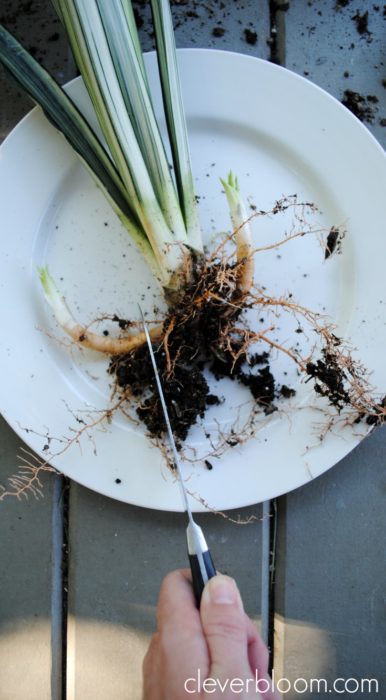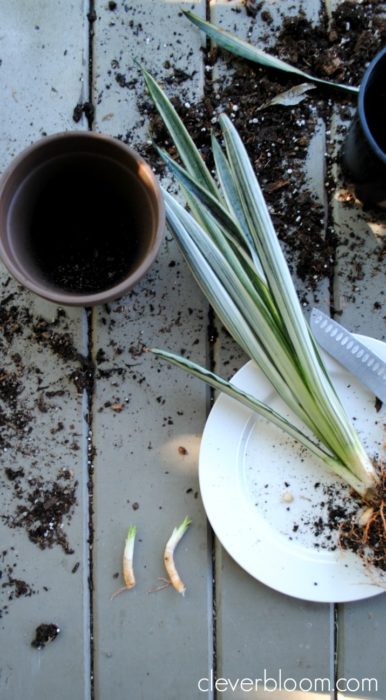 I'm using my Bantels Sensation Sansevieria.  As you can see, it has two pups attached.  Now, there are different times and reasons to divide your plant.  Ideally, you would wait for them to be about 4-6 inches tall.  I chose not to wait (mostly because I was testing the "you should wait" theory).  It's totally up to you!  I've done this about 10 times and have had a 90% success rate.  We'll talk about the 10% in a minute.
Dividing:
 Brush away as much dirt as possible and lay your plant down on a hard surface.
Take your sharp clean blade and cut just about in the middle of the rhizome.  You really want to make sure you are left with some of the rhizome and at least 2-3 roots.  If there are no roots you should wait.
Place your little one in new potting soil and give it a bit of water (which should last a while).
Wait for soil to completely dry before watering it again.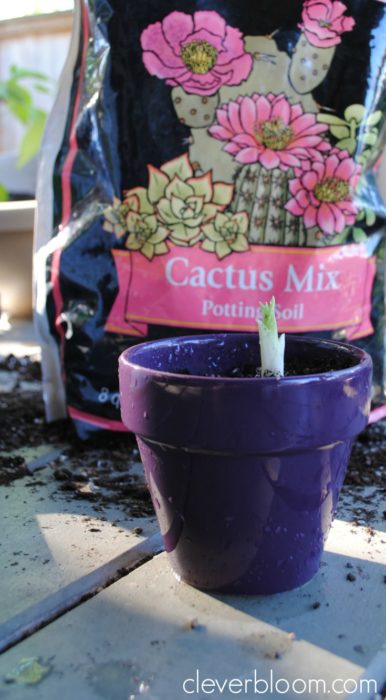 That's it!  You're done!  You may have been told to let the pup sit out of soil for a few days to allow the rhizome to callus over before putting it into soil.  This is where my 10% comes into play.  As you can see in the photo, my Bantels Sensation had 2 pups.  I put one directly in soil and the other one I left out to callus over.  That one shriveled up within days and died.  Now, this could very well be due to my cutting it prematurely (size and age).  But since then, I have put all my pups directly into soil and I have had no problems.
If you visit my Instagram, look for the purple pot and you can see how this pup is doing.  He has really great color and you can see the beautiful white stripes which makes Bantels Sensation Sansevieria so desirable.  Sansevieria are slow growing so he's still small but his roots are growing strong!
Have any questions?  Leave a comment, I'd love to chat!  If you liked how easy this was, you might also like How To Root Plant Cuttings In Water.  Thanks for visiting!