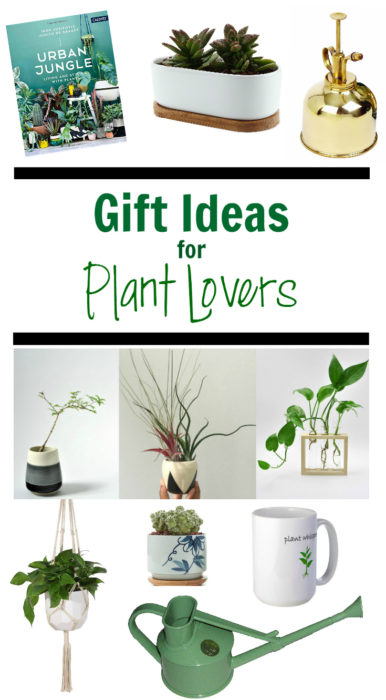 I'm so glad you're here today!  With an ever growing population of plant lovers it's important to make sure they get the best gift for any occasion.  Today I'm sharing some of my favorite things with you.  Some of these gifts are Amazon Prime!  Yep, 2 day shipping if you're a member.  Click on the item description or at the end of the post I have all of my Amazon picks listed for your convenience.  Some of these item you will find on Etsy and other websites and I've provided the link for you.
Most of these Item I personally own and others were suggested to me by fellow #plantnerds.  I've mentioned this in a previous post BUT please do not get your plant loving friend an actual plant unless you know exactly what they want or you yourself are a plant lover.  We have types, that's right, just like partners.  So spare yourself and get your plant loving friend an accessory or something functional!  Let's get started on my favorite Gift Ideas for Plant Lovers.
This post may contain affiliate links for your convenience.  Please see my disclosure policy here.
 Macrame Plant Hanger – By Mkono this plant hanger is cotton rope and very strong.  It will hold a variety of pots, vases and terrariums up to 10 inches in diameter.  It's vintage inspired and will help to make that boho jungle style in your home.
2.  Modern Ceramic Planter – This modern ceramic planter is perfect for succulents, cacti and plants.  It has drainage!  And a removable bamboo draining tray.  I love this minimalist look and it comes in different sizes!
3.  Haws Brass Plant Mister – This mister is 10 oz of brass throughout! The Haws brand is awesome!  Everything I've used is very well made and worth the money!  Misters raise the humidity around plants and help to keep foliage clean and free of dust.  Win/Win!!  And well, it's pretty.  Let's be honest, this will look so much better in your Instagram photos than a plastic spray bottle!
4.  Haws Indoor Watering Can – This plastic indoor watering can is the best! (In my opinion)  It's not very big but it's perfect for indoor watering.  It has two spout options.  The sprinkler (which is made of brass) and the poor.  The price is amazing and is a must have for plant lovers!  Oh, and they come in a bunch of different colors.  (I have teal)
5.  Urban Jungle Book – This book is not only the most beautiful coffee table book but it's informative and helpful.  This book has tons of inspiration and DIYs for all your plant decorating needs.  There are tips and tricks for the seasoned plant lover and beginners too!  Not to mention all the cool kids have one!

6.  Decorative Ceramic Pot – This little ceramic pot is TOO cute!  It's great for succulents but will also work for small plants and cuttings (3x3x2.5inch).  The pot has a drainage hole and a bamboo drainage tray.  These are perfect to sit on a window sill.  Decorative pots are always a good gift because it will always remind the person of you!

7.  Wall Hanging Glass Planter –  This is really cool for rooting cuttings!  If you don't know what that is you can read my blog post here.  A lot of plant lovers take cuttings from their plants and root them in water.  This is a cool way of displaying the rooting plants!  This glass planter can be hung on the wall or displayed table top!

8.  Plant Whisperer Coffee Mug – Okay, anyone who owns more than 5 plants needs this mug!  Plants are hard sometimes and if you or someone you know can keep them alive, then you're a plant whisperer and need to be drinking coffee out of this mug!  It's white minimal look is perfect for any style!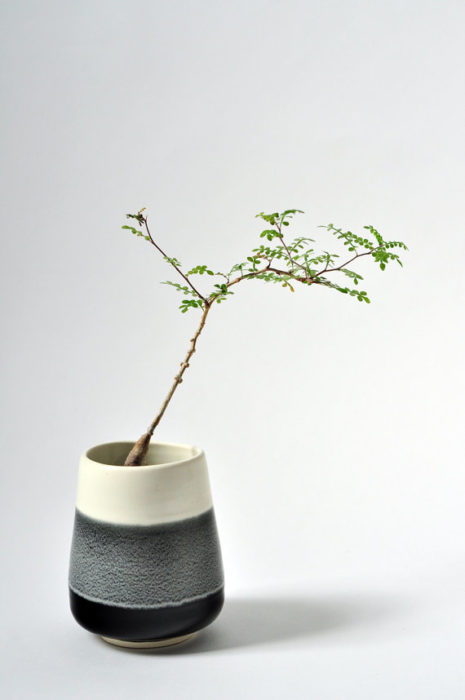 9.  Handmade Ceramic Porcelain Pots – Exposition Goods by James Barela.  These pots are gorgeous and I love how each one has it's own character.  They are wheel-thrown porcelain ceramics influenced by high modern and minimalist styles.  He has a variety in his Etsy shop.  Any plant lover would love to have one of these pots in their collection.  Check them out and follow James on Instagram for ceramic and botanical inspiration.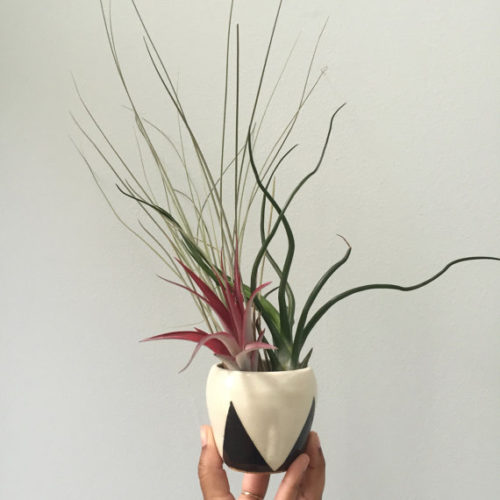 10.  Handmade Planters – These fun planters are made by Knight Ceramics.  They are really well made, solid and decorative. They are perfect for small plants, cuttings, succulents and more!  They are really well priced and make a great addition to a pot collection.  She has a ton of different designs on her pots so yours will be unique!  Here is the link to her Etsy shop.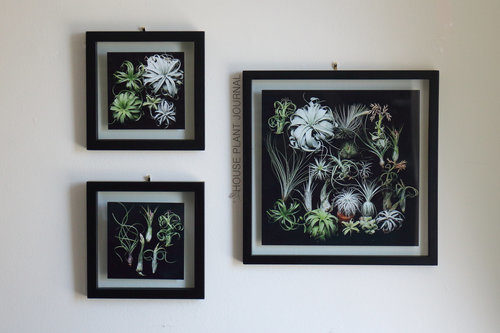 11. [Botanical Prints] Tillandsia Collection (set of 3) – This set of 3 prints are printed on archival quality matte photo paper.  They are gorgeous and photographed by Darryl Chen of House Plant Journal.  His green thumb and love of all thing botanical allowed him to capture these Tillandsia (Air Plants) in the best way possible.  Any plant lover would love these framed on their wall!
Thanks for being here today!  If you have any questions leave a comment!  I'd be happy to talk.  See you next time!