Hello!  I'm glad you're here because today I'm going to show you how to make an easy DIY Air Plant Wreath.  Yes, it's just a few weeks before Christmas, but this can be made year 'round  for any holiday.  Use different seasonal fillers to make it perfect for any season.  It's modern and sweet and can be made in all different sizes!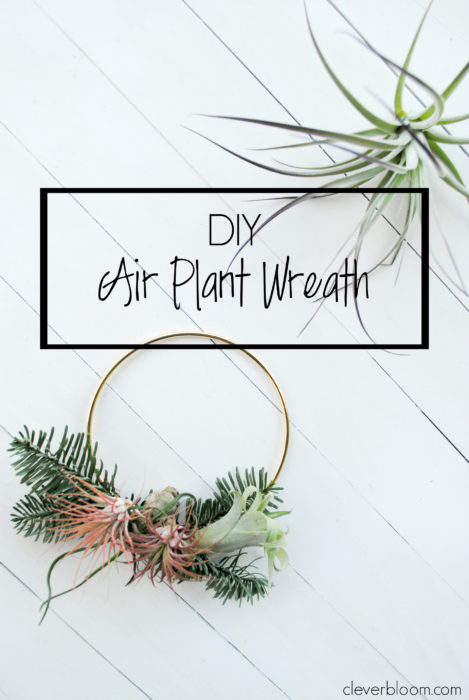 This post may contain affiliate links for your convenience.  Please see my disclosure policy here.
I love this wreath because it's minimal and doesn't take up too much space.  It's elegant and it can be altered to your personal style.  Air Plants (Tillandsia) are gorgeous and depending on where you go, you can find a variety of shapes and colors.  After your filler has died you can carefully take the wreath apart and keep your Air Plants.  BONUS!  Here is a great blog post from House Plant Journal to help you care for your Air Plants.  Tillandsia Parenting 101.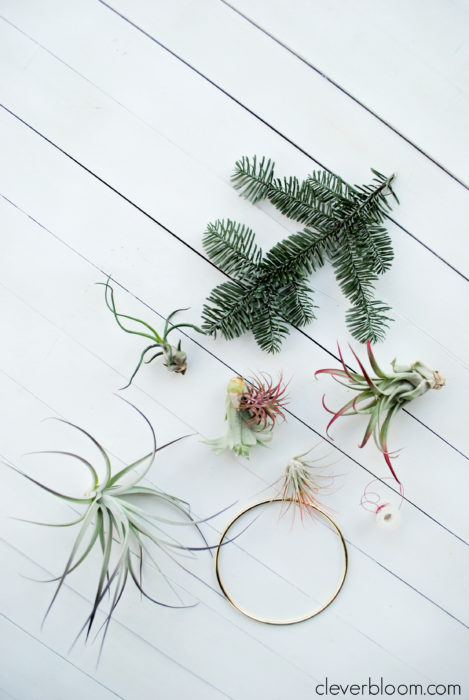 You'll need:
Gold Metal Macrame Ring (I used this one, it's 5″)
Air Plants (I used 4 total in this wreath)
Filler greens (I used noble fir from our Christmas tree but you could use boxwood or anything)
Jewelry Wire (I used one similar to this, do not use copper)
Scissors and/or wire cutters
Be sure to prepare your Air Plants by spritzing them with water the night before.  You may not need to but you want to make sure they're not dry.  You need to work with well cared for Air Plants so you can maneuver the wire around them AND keep them afterwards.
Start by cutting your filler green into small 3″-5″ pieces.  Arrange the greens how you like them on the hoop and secure to the hoop with wire.  Twisting around the greenery and hoop until it stays in place.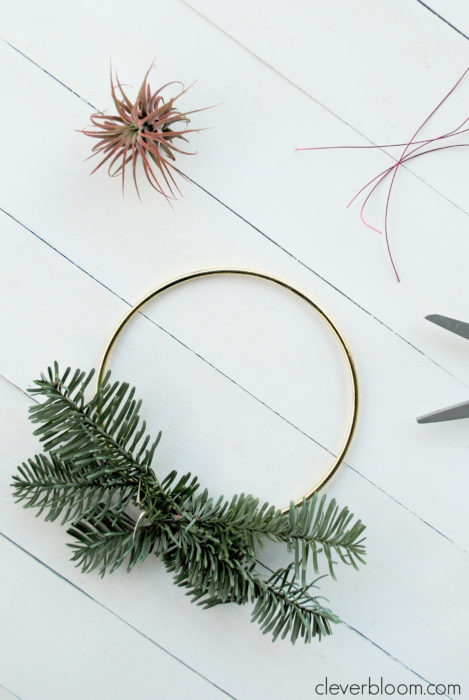 Place your Air Plants on top of your filler greens to see where they look best and then start connecting them layer by layer.  Take a piece of your wire and very carefully weave the wire in and out of the leaves of the Air Plant.  Don't wrap them too tight, its not necessary.  Then tie it around your hoop on top of the filler green.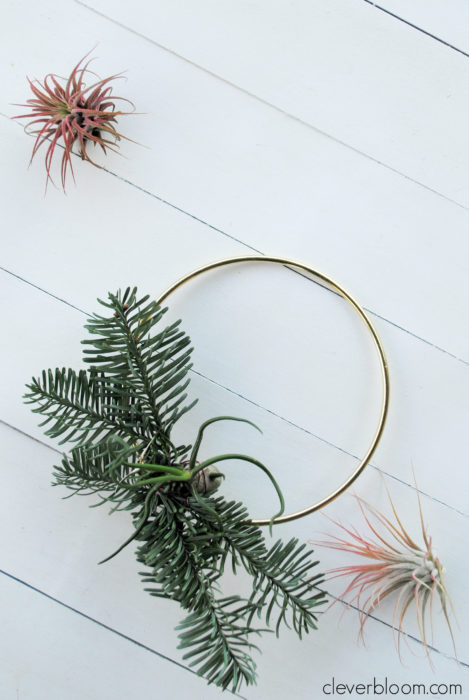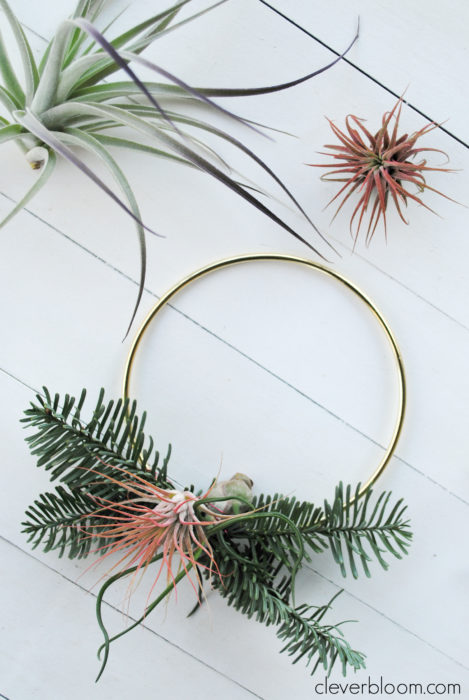 Continue adding Air Plants to your liking until your wreath is complete.  I used 4 Air Plants in all.  If you're doing a large wreath, you could use 10 or more!  Be careful with the Air Plants!  You want to be able to preserve them to keep them after you're done displaying the wreath.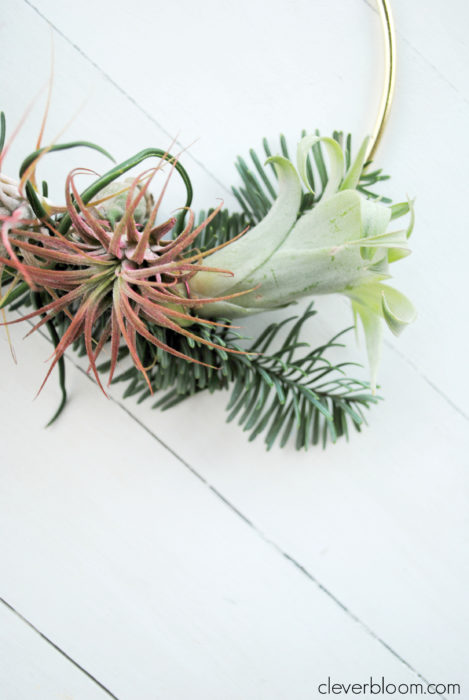 In order to keep the Air Plants alive, be sure to give them a good spray once per week (or so depending on your environment).  Visit the link I mentioned earlier about how to care for Air Plants and you'll get some great tips there!
I hope you enjoyed this little DIY and I hope you all have a very Merry Christmas!!!