Do you need to re-pot your houseplants but not sure how?  This post will answer the questions you need to know before re-potting!  Pictures and step-by-step directions will help you learn How to Re-Pot a Houseplant.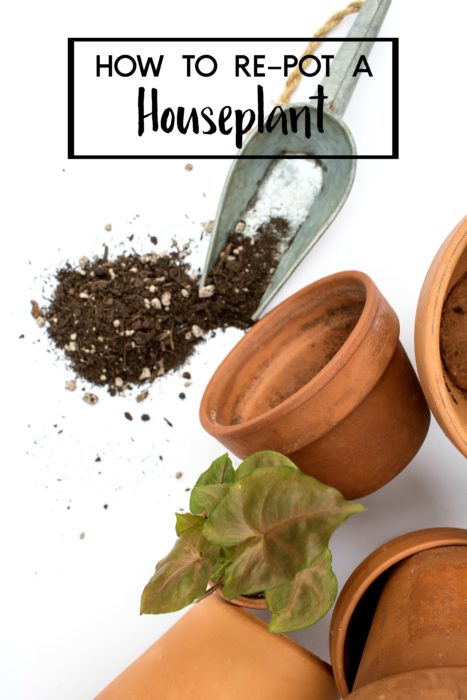 It's Spring!  And time to start re-potting those houseplants.  Most plants are dormant in the winter so you usually just want to leave them in the pot they're in until spring.  Re-potting seems so basic for some people but a lot of you are just starting out on your houseplant journey and don't know what the heck you're doing.  Right?!  Today I'm going to show you how to re-pot a house plant.  I should be clear about something.  Succulents and some types of house plants can differ in the way you re-pot them.  Some need additional steps but this is what I have found to work for me and my plants.
My best resources are  local nurseries.  For you local folks, in the Beaverton/Portland area, my favorites are Farmington Gardens, Cornell Farms, and The Portland nursery (2 locations).  There are others like Al's Garden Center and Bobz on TV Hwy that are good too! (Bob is only there seasonally).  I'm the customer who most of the employees try to ignore.  Ha!  I'm always asking questions like, "Is this the right soil?", "How fast will it grow?", "Am I being annoying?!".  I swear they're like, "There's the nerdy plant lady with the big glasses and messy hair…RUN!" Hahaha!  The thing is, we all live in different climates and your local nursery should be familiar with the best way to care for plants in your area.  The information below is a compilation of all the best tips I've received along the way.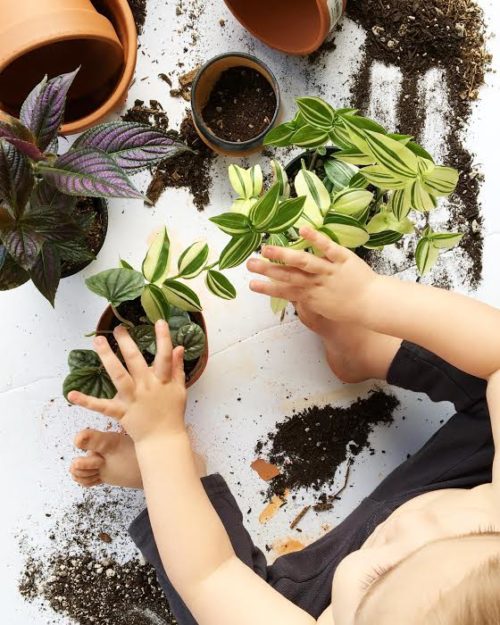 How do I know when it's time?
In general, plants will exhibit signs.  If you see root exposed on the top of the soil or growing out the drainage hole, it's time!  You can also hold the plant on it's side and gently pull the plant out.  If the roots are all coiled up and the whole thing comes out of the pot easily, it's time!  One other way is if you notice the plant hasn't grown in a while, it might be time.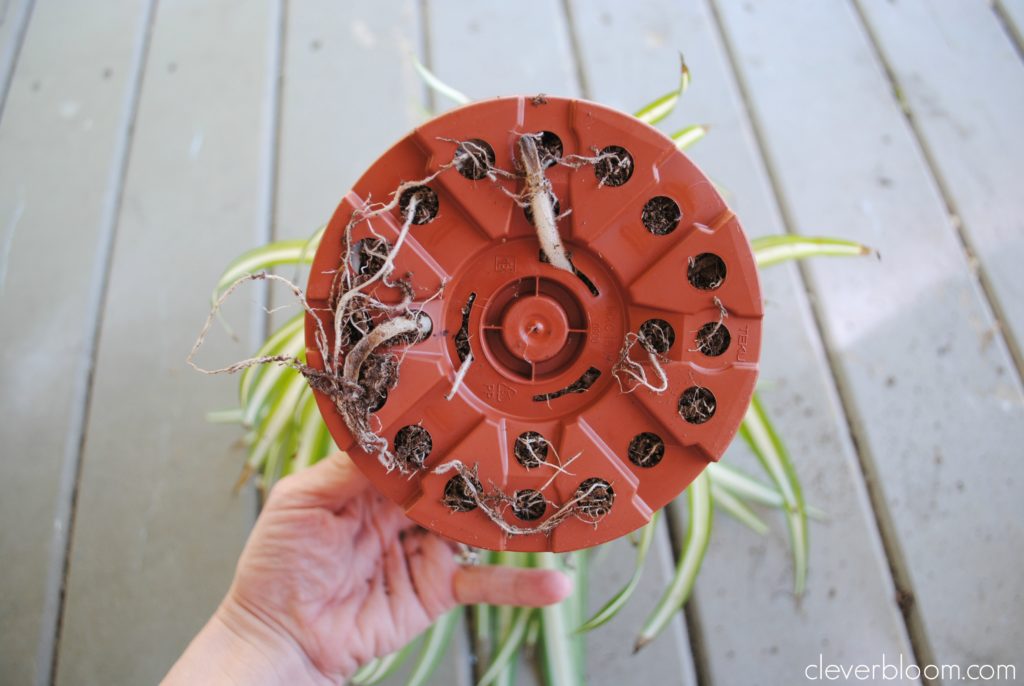 When do I re-pot?
The best time to re-pot is in the spring.  Most plants are actively growing and you want them to be able to root into their new soil.   You want to pick a pot just a few inches bigger around.  If you chose a pot too big it will hold water longer and could cause root rot.
If you are re-potting a new plant that you just brought home from the nursery (still in plastic container), wait at least a week or two.  It's going through shock right now.  It's getting used to it's new environment and you don't want to shock it more by re-potting it.
What kind of pot do I use?

There are a lot of beautiful pots out there!  The best thing for MOST plants is buying a pot that has a drainage hole.  If you have to buy the beautiful pot with no hole, just plant your plant in another container WITH a drainage hole and place it inside the other one.  You could also use rock at the bottom of the vessel and then place the dirt on top.   The rock acts as drainage as long as you don't over water.  Or get out your drill and drill a hole in that baby!  Not having drainage in place is a bad idea.  Save yourself some time and heartache by potting your plant in a vessel WITH drainage to begin with!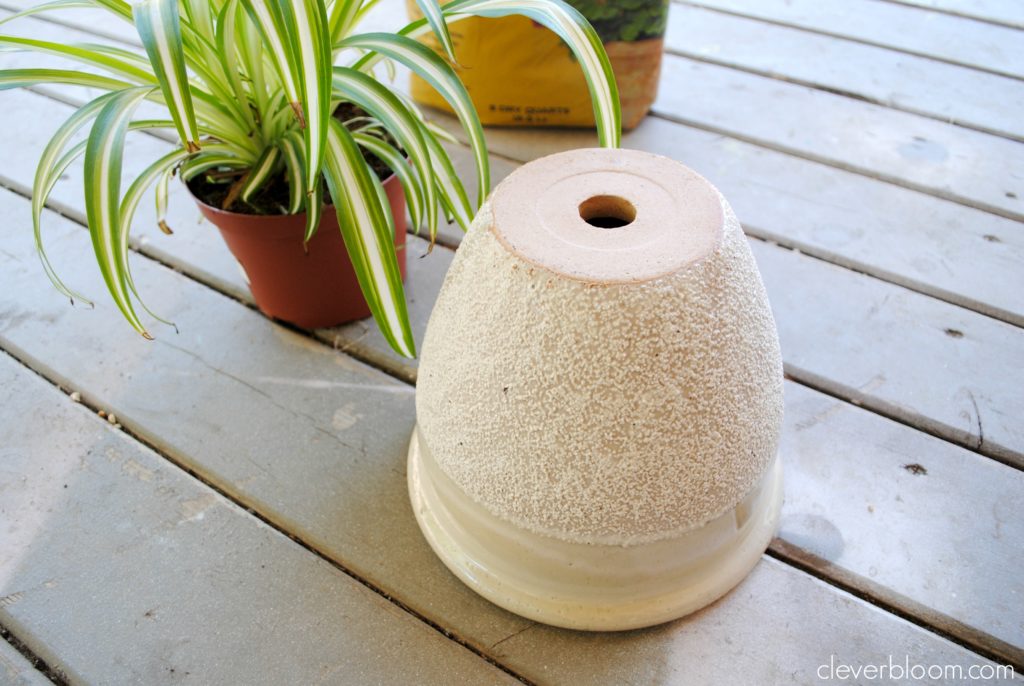 What kind of soil do I use?
The best thing to do is ask someone at your local nursery.  Tell them what you are planting and they'll give you the right thing.  If it's a basic houseplant I use something with moisture control specifically for indoor plants.  If you're re-potting a plant that needs really good drainage, like a succulent or cactus, you'll need specific soil for those.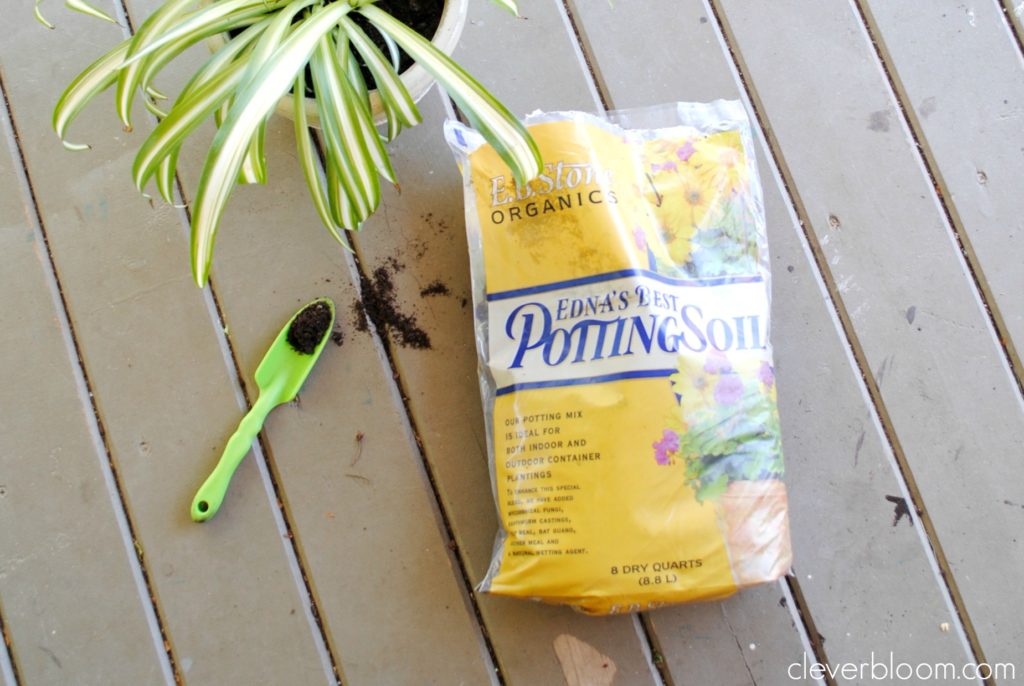 What do I need?
-Potting Soil
-New Pot
-Root bound plant
-Small shovel (cup or your hands) for shoveling dirt
-A bit of water
-Clean scissors (If you need to trim roots)
Getting started
-Wash your pot before using.  If you have a terracotta pot, you may want to soak it for a bit as it is dry and will soak up the moisture from the plant/soil.
-If possible, water the plant in it's current container a few hours prior.  This will help loosen the soil and the roots.  For larger plants it's good to water 24 hours in advance.
-This can be messy so re-pot in an area that can be cleaned up easily.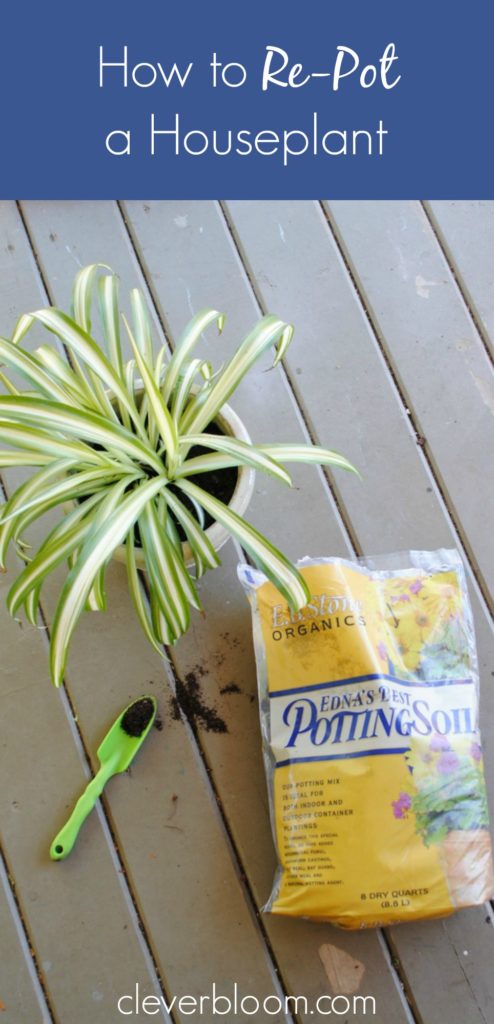 Step by Step
 Gently take the plant out of it's current container.  You can lightly pull the bottom of the plant as you hold the container on it's side. Tap tap tap!!!
Loosen the dirt and gently pull the roots out of it's coil.  Trim roots if needed.  Trimming will promote new growth.
Put a layer of soil at the bottom of the new pot.  About 1″-3″ will do but every pot is different.
Place your plant inside the pot in the center and continue filling the sides with soil.  Press firmly to push soil down but do not pack too tight.  If desired, add your Systemic Insect Control as directed.  I do this with all my plants.  (See bottom of the page for the products I use.  Affiliate links for your convenience.)
Now water the soil evenly.  Water will sometimes pack soil so add more soil if needed. (Succulents usually aren't watered when you re-pot).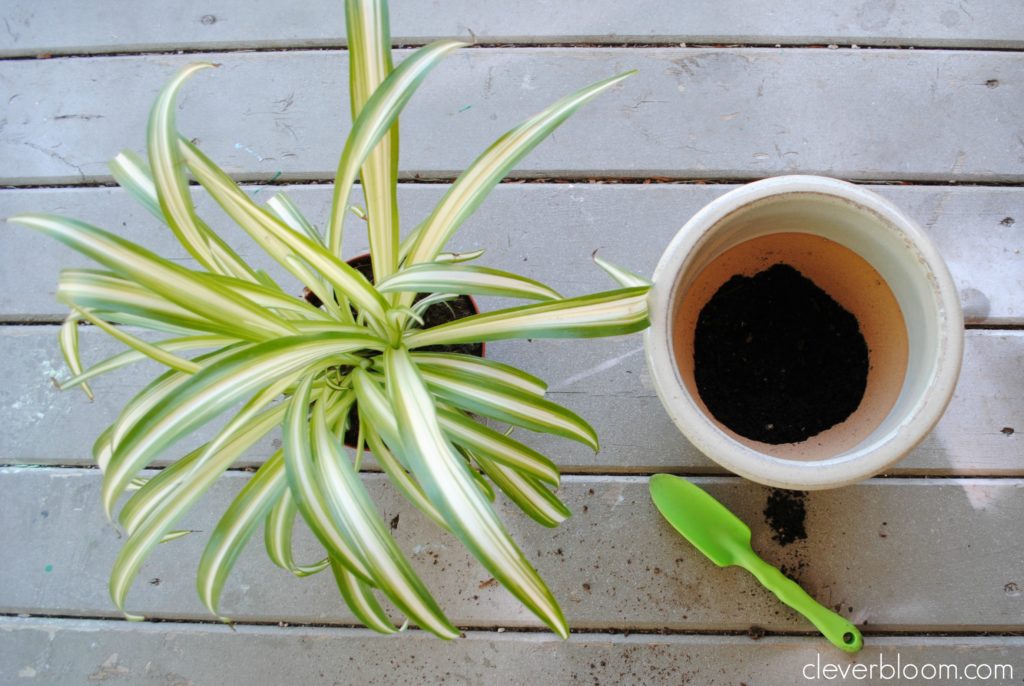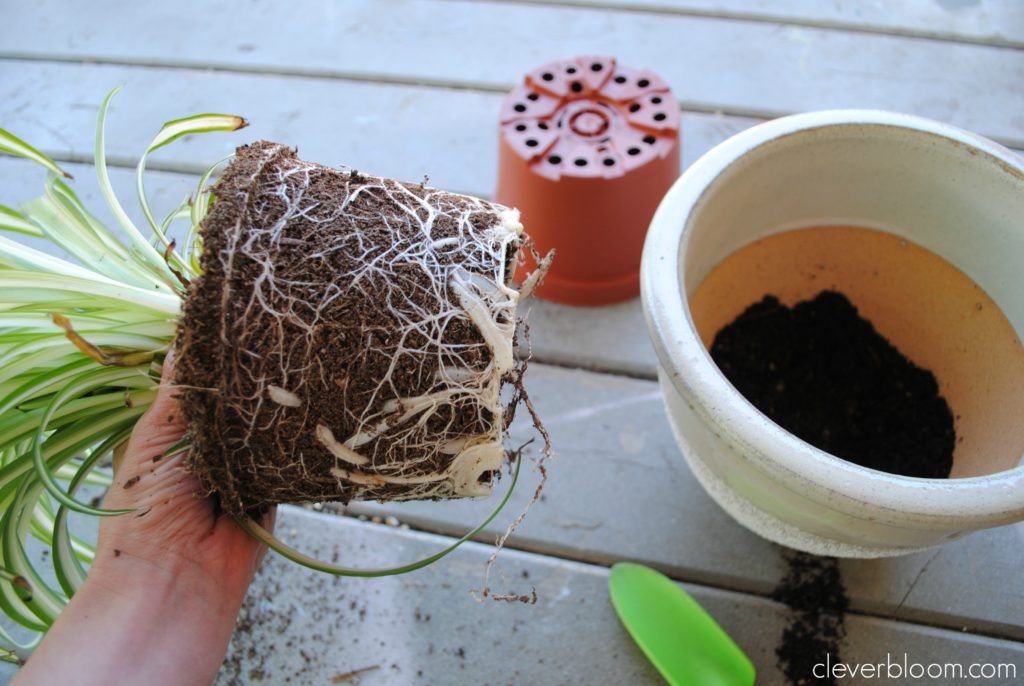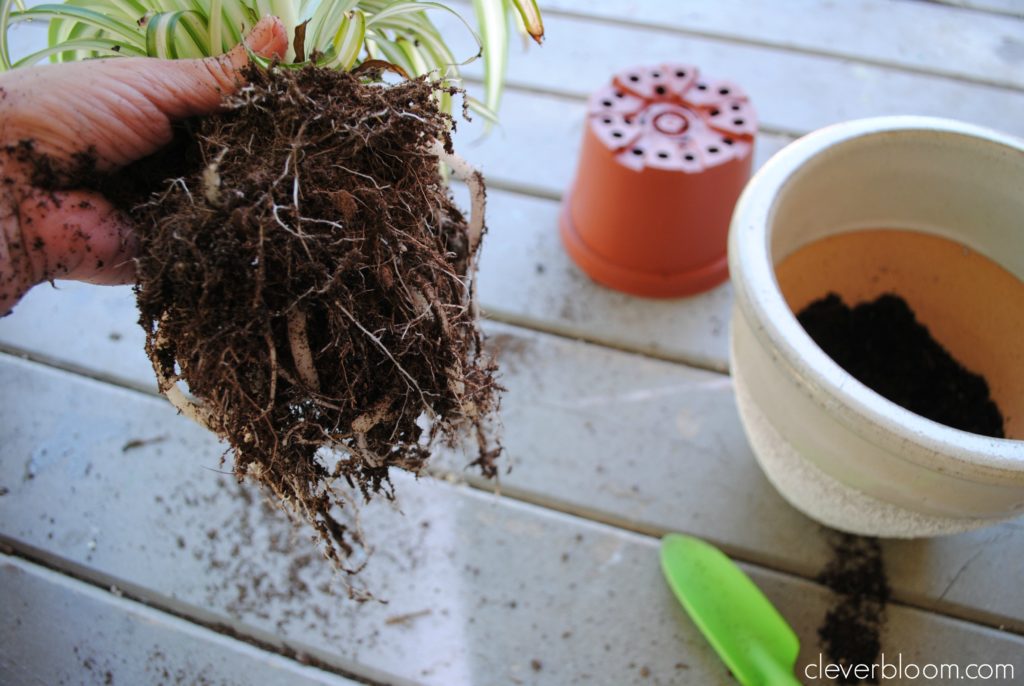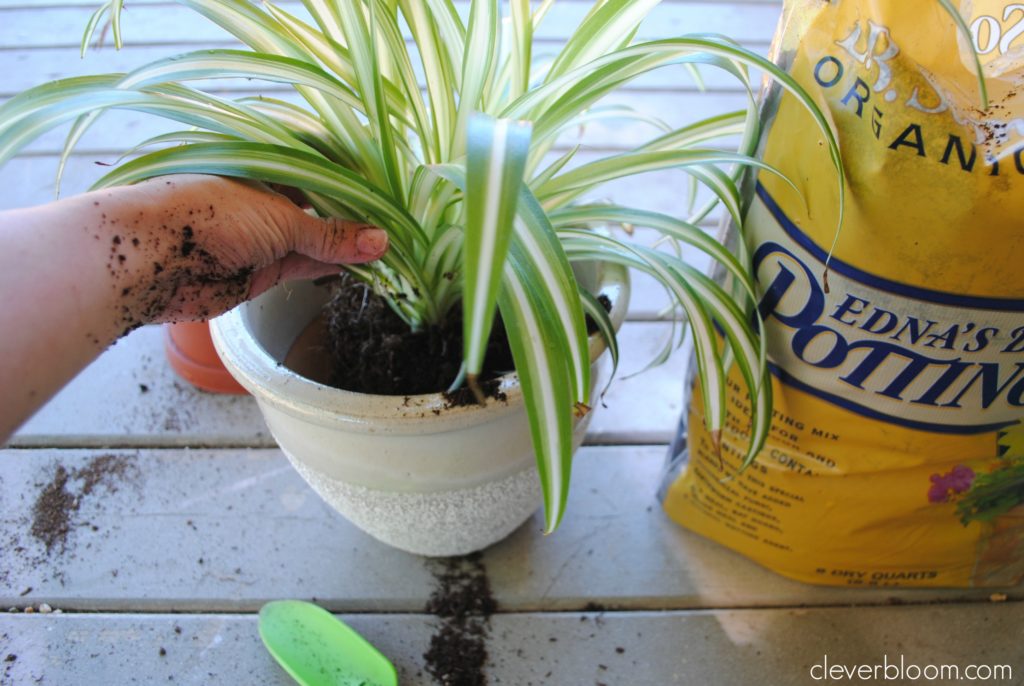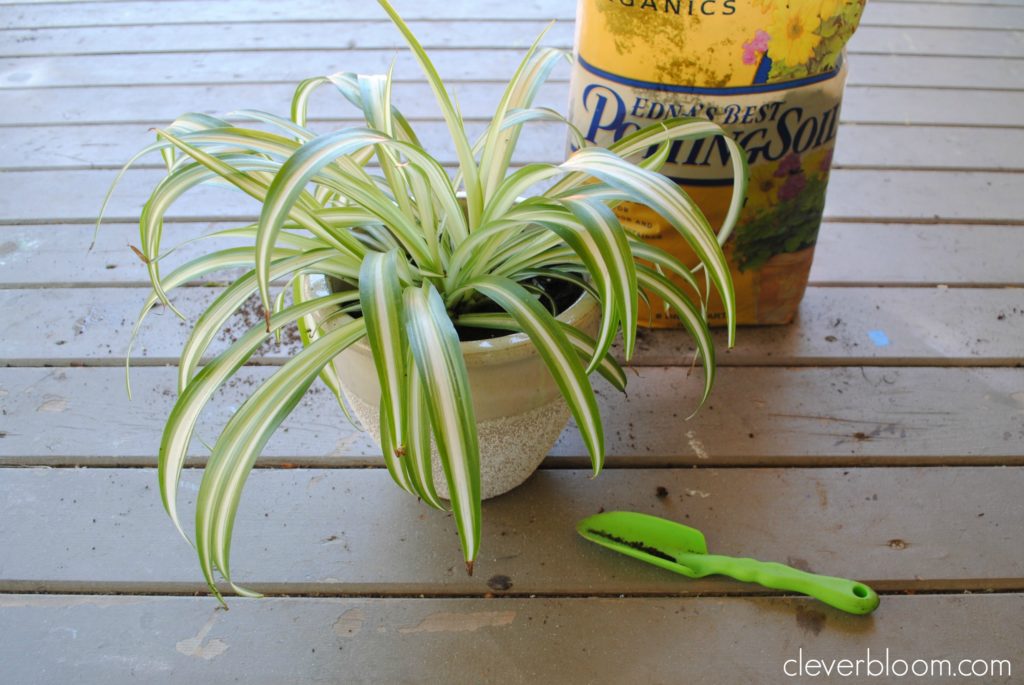 Tips
Re-potting is a shock to the system so don't traumatize the plant even more.
-Do not fertilize for4-6 weeks, it can burn the roots if tips were cut.
-Keep soil evenly moist but DO NOT over water.
-Keep in average light.  Not direct sunlight and no shade.
I hope this post was helpful to you!  If you have questions, leave a comment and I'll answer them the best I can.  Don't forget your local nursery is a great source of knowledge.  Head over to My IG where I share my plants and garden daily!!  You might find some inspiration there!  Have a great day and happy re-potting!