Hello!  I'm so excited that Christmas is just a few days away.  I have so much to do, I don't even know where to start!  I'm completely scatter-brained and I need a giant cup of coffee.  Ahhhh!  One thing I'm totally bummed about is that the wreath that was hanging on my front door is all dried up.  I guess it was wishful thinking that it would last until Christmas when I got it the day after Thanksgiving.  But, we are having people over on Christmas and we have to have a wreath on the door!  There's no way I could convince Tim to spend another dime on Christmas décor (especially 3 days before Christmas) so I had to make one with what I had on hand.  Here is my super Easy Pinecone Wreath.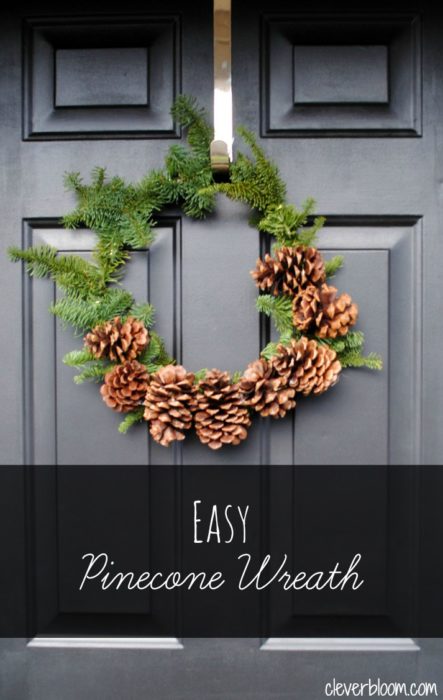 You need:
 Tree clippings (any greenery will work)
Wire coat hanger (Or wreath form)
Hot glue gun and glue sticks
Pinecones
floral wire
Scissors/ wire cutters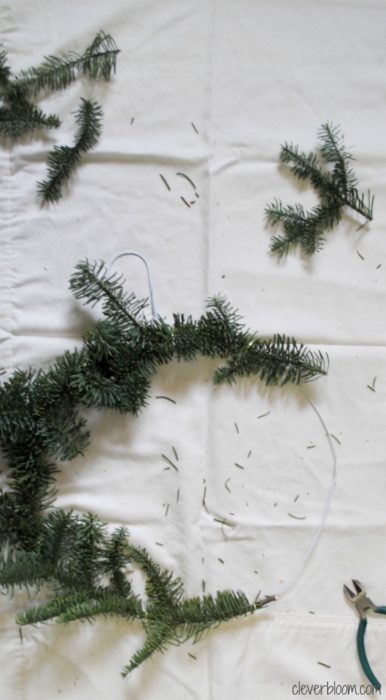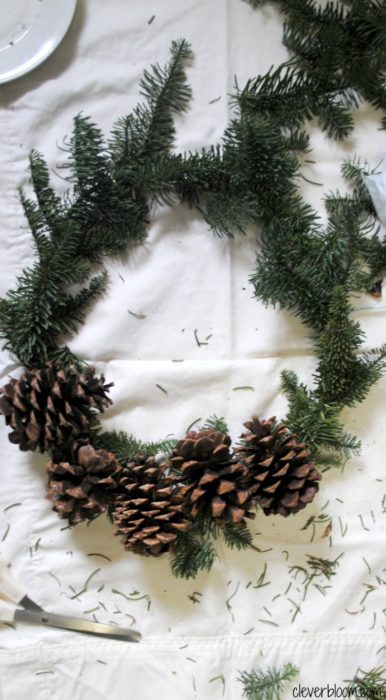 Bend your coat hanger into a circle keeping the hook part as is.  You will use that to hang your wreath.
Take your clippings and start attaching them to the coat hanger with floral wire.  I start at the bottom and go clockwise.
Keep going until you complete the circle.
Figure out where you want your pinecones to go first.  Then use hot glue to glue them to the greenery.  You may need to use some wire with the pinecones depending on how heavy they are.
Now you're done!  You can tie a bow on it if you want or just leave it plain.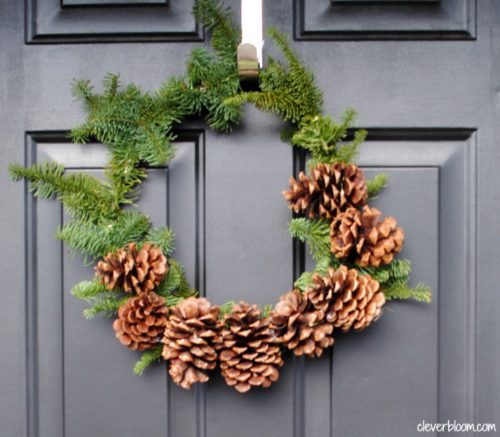 I had everything on hand except for the pinecones.  I bought a bag at the grocery store for $3.  It seems like even if you didn't have any of the supplies on hand, you could do this Easy Pinecone Wreath for under $5 and under 30 minutes!  How wonderful is that?!  If you're looking for more wreath ideas, here's a few more for you.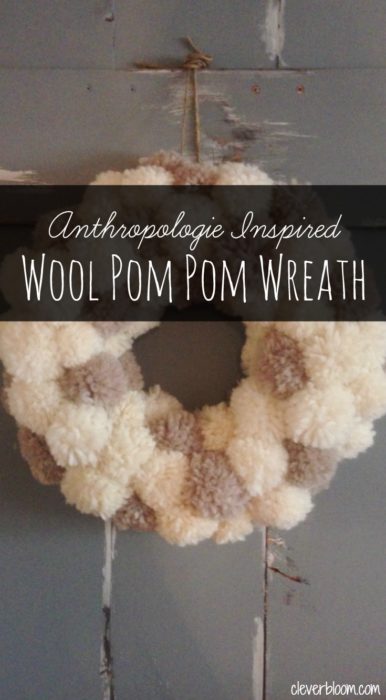 Anthropologie Inspired~Wool Pom Pom Wreath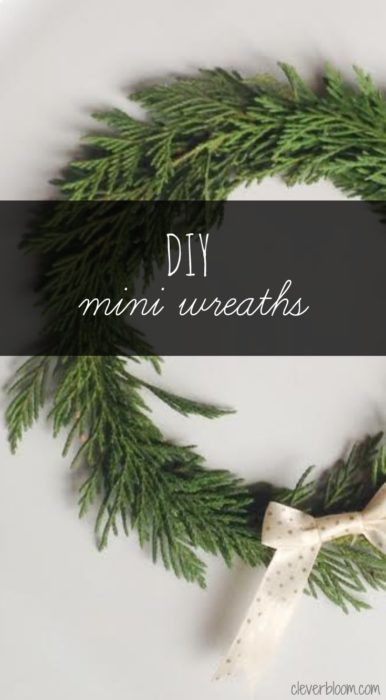 Thank you so much for visiting today!  I don't know if I'll do another post before Christmas so have a very merry Christmas and be safe!  Don't forget to check out my Instagram for photos over the holidays.  I'm sure I'll have lots to share.