Learn how to make a Tiny Flower Bouquet for any occasion.  Whether it's Valentine's Day, Mother's Day, a Birthday, or a Wedding, these tiny bouquets are sure to brighten anyone's day!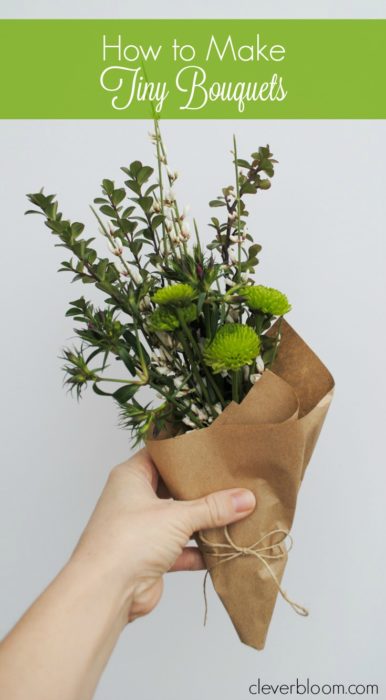 Hello!  Today I'm sharing How To Make These Tiny Bouquets.  You could use these tiny beauties for just about any occasion.  Valentine's Day, Mother's Day, Birthdays, Anniversaries, Weddings, Graduations…the list goes on.
I seriously love tiny sized things.  And these are no exception!  They are just the sweetest, tiniest bouquets ever.  I had such a good time making them and you will too!