Learn how to make a Washi Tape Cake Banner.  It's simple, fun, and customizable!  Jazz up any cake in no time at all!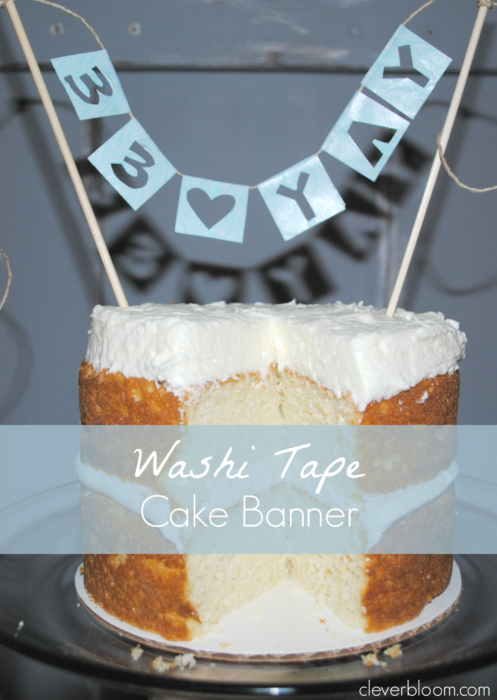 This week we celebrated my husband's birthday.  He is really amazing and I am so lucky to have him!  And although I fulfill my wifely duties in some ways…I really lack in others (the kitchen).  I feel bad for him because I seriously make the same 4 dinners over and over, and he never complains.  So this year I was determined to make him a cake.  I just wanted it to be delicious!  This was the cake.  It was simple looking but very delicious!  I just used a box cake but the Almond Butter Cream frosting was the best!  Here is the recipe from Stuck on Sweet (I only did a half batch and it was enough for a double 8″ round with none on the sides).  Anyway, today I'm sharing this Simple Washi Tape Cake Banner.  It was so cute!  And how cute is he?!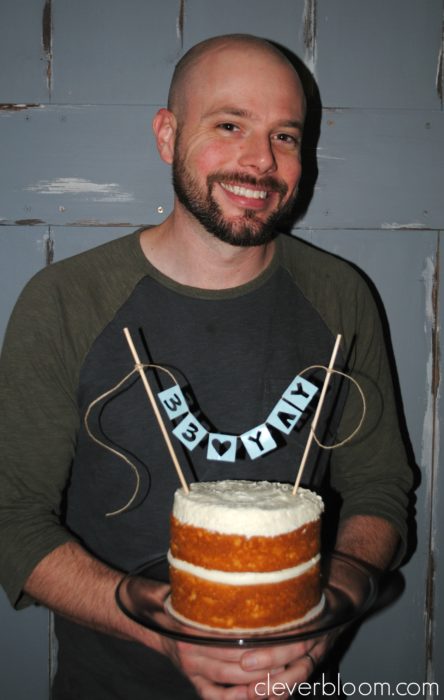 You can customize it for any occasion and it's so simple!
You'll need:
-Washi tape (wide or slim)
-String or jute
-Two bamboo skewers
-Metal ruler
-Craft knife
-Sharpie
-Scissors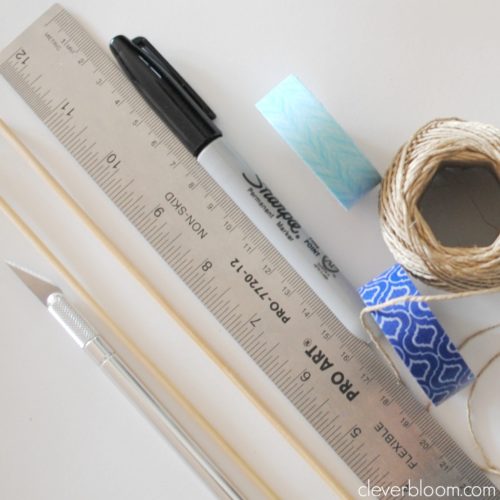 Let's get started!
1. Cut your washi tape into two long strips.  Each flag will need to be cut into 2″ pieces so 2 times how ever many flags you need will be your length.  I needed 6 flags so my long strips were just over 12″.  If you have wide tape, you don't have to double up.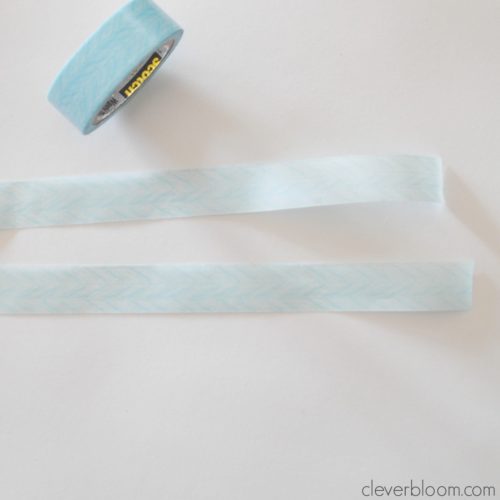 2.  Next, lay your two pieces on top of each other just barely overlapping.  See photo below. Cut your long strip into 2″ pieces.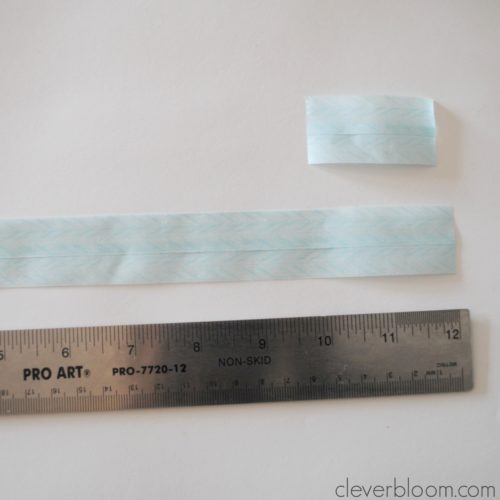 3.  Take your string and overlap your 2″ pieces over and adhere to itself.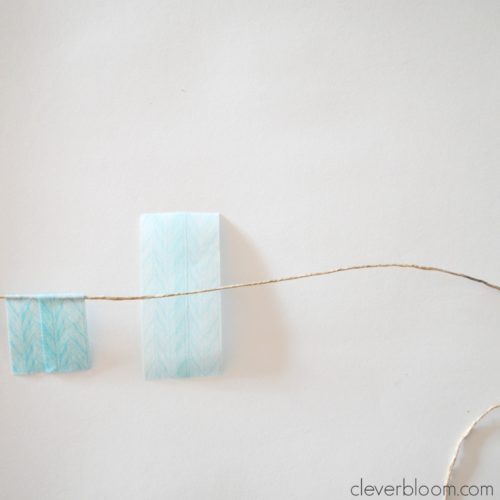 4.  Once you're done just trim the bottoms so they're all even.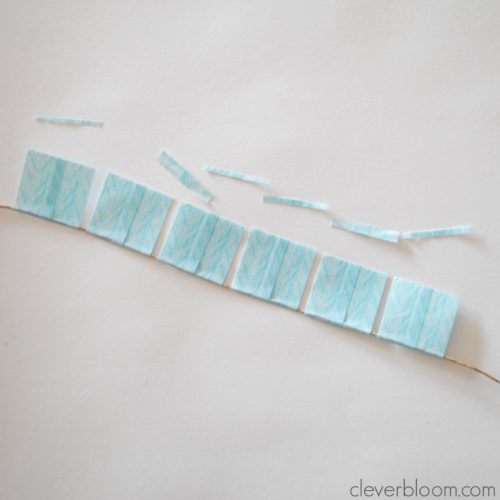 5.  Now write your letters, numbers, or shapes onto the flag with a sharpie.  If you need to, practice on a separate piece of paper first.  It doesn't have to be perfect but since it's a sharpie, try not to go outside the lines.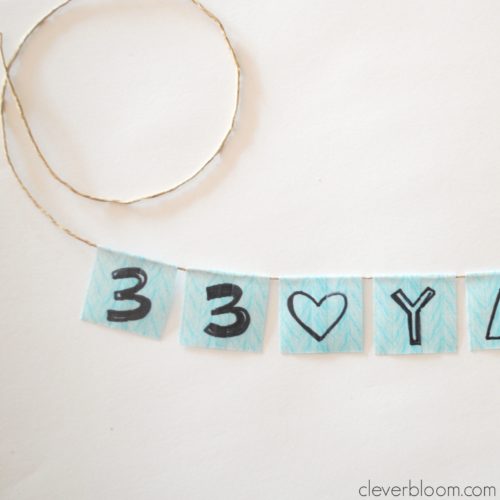 6.  Now cut on the outside of the sharpie line with your craft knife.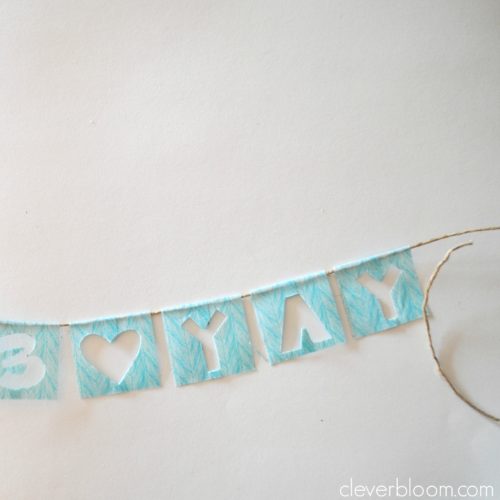 7.  Tie one end onto one bamboo skewer and the other end to the second skewer.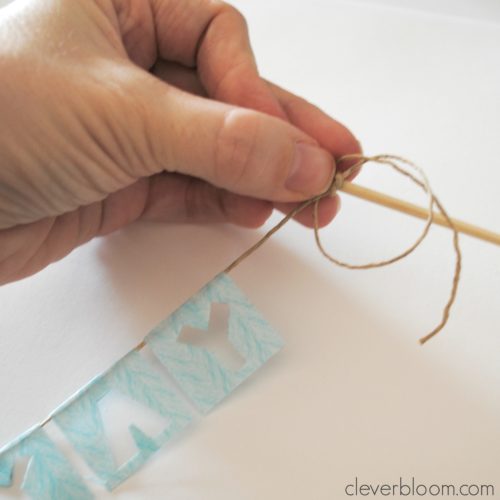 8.  Now you're done!  All you need to do know is bake a cake to stick your banner in!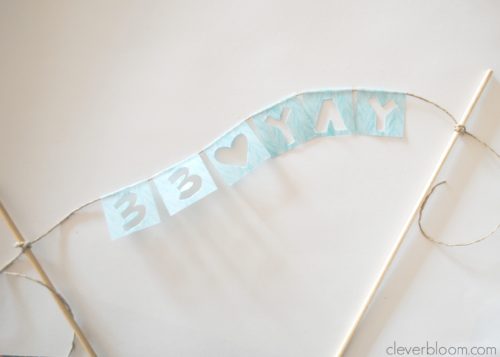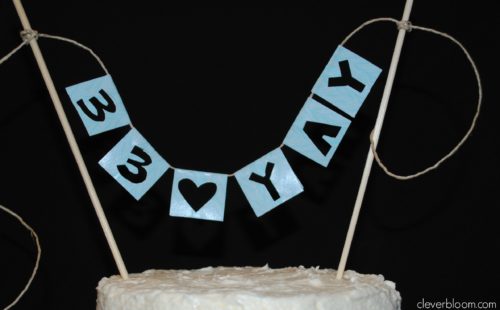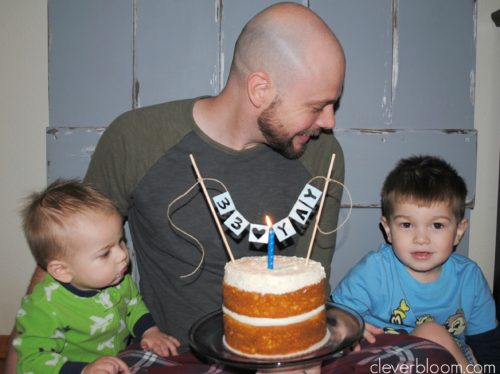 I spy a little frosting on Little O's face already.  Ha!  And Big O is like "Hurry up with the pictures so I can have cake!"  Holding a cake in front of a one and three year old and telling them to sit still for pictures is just cruel.  I know, I know, but I have to capture these moments.  One day they'll thank me.
Well honey, I hope 33 brings you great joy, much love, and more sleep then 32 let you have.  You are kind, gentle, understanding, peaceful, and honestly the funniest person I know.  Remember when Monica started working with a new guy who was funnier than Chandler?!  That will never happen to us!  Could you BE any funnier?!  Ha!  I love you so much!  Here's to another year.
Thank you for joining me today.  It was kind of different sharing my family a little, I hope you enjoyed it!  Pin the picture below to you favorite Party Board on Pinterest  for quick access next time you need to jazz up a cake.  Have a great day!