This Tiny Fabric Scrap Bunting is so cute and so easy to make.  Use it for parties, cards, wreaths, gift wrap, and more!  Gather your fabric scraps and let's get started!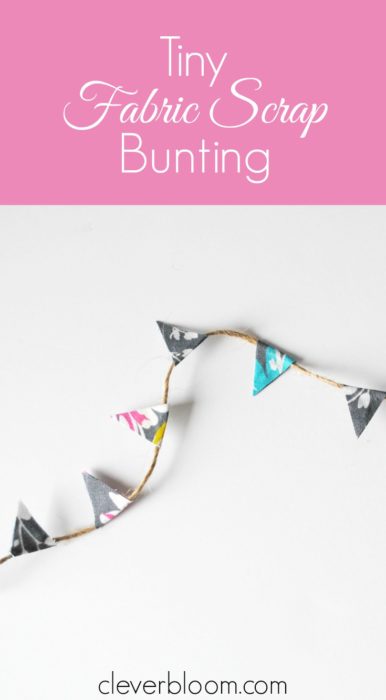 he-ey!! How's it going?  I'm so glad you're here today.  Can I just tell you really quick that I ate 4 cookies and a piece of bread with nutella for lunch.  I know I'll feel gross later but it sounded SO good…and it was.  I feel bad that I make my kids eat healthy-ish and then when I put them down for a  nap, I have Nutella parties.  Oh well, they'll never know.  Ha!  So, today you're here because you want to learn how to make a ridiculously easy AND adorable Tiny Fabric Scrap Bunting.  If you don't know me, I love bunting/garland whatever you want to call it.  I don't really know why?  Maybe because it's like a giant necklace for your wall?!  It's just a fun way to decorate and you can use them year round, party or no party.  Why Tiny…you ask?  Well, I truly believe that tiny things are much cuter than regular sized things, but also because we're using fabric scraps.  Do you ever hesitate to throw great fabric away even if there's hardly anything left?!  I'm guilty!  I think it drives my husband crazy…sorry honey!  I always feel like there's something more for that fabric.  Something amazing that it's meant to be.  Today is the day to make that fabric into something amazing.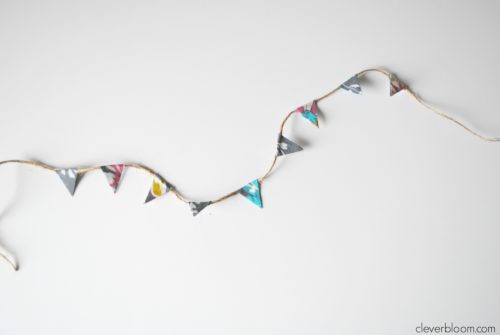 All you need is:
-Fabric Scraps
-Hot glue gun (or fabric glue)
-Jute (yarn, twine)
-Scissors
-Paper for template
-Fine tip marker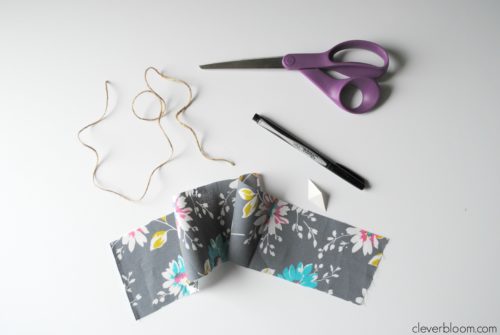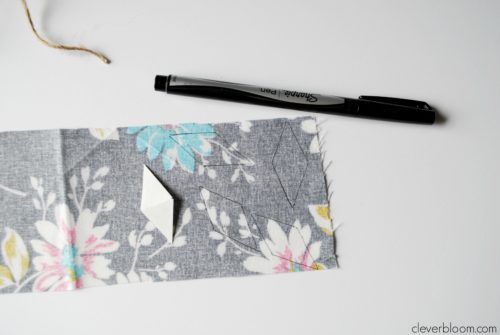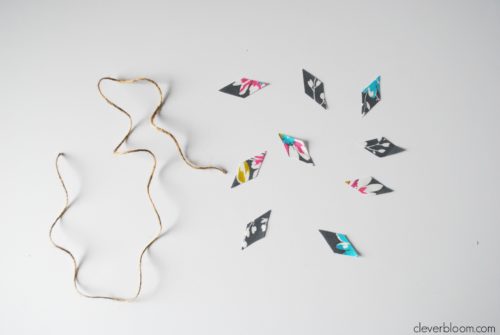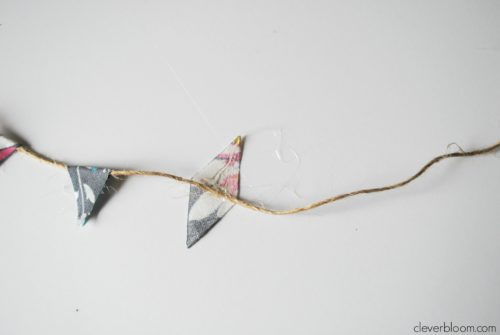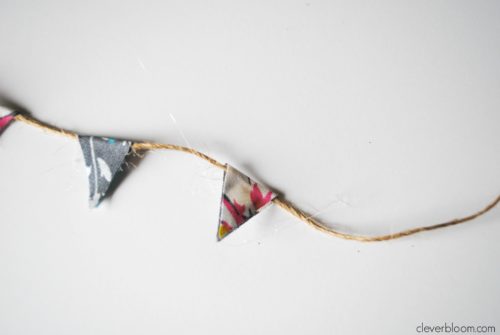 Fold your paper in half and draw you flag shape on the fold.  Cut out.   This is your template.  It will be diamond shape when unfolded. (Plug in your glue gun at this time).
Place your fabric scraps wrong side up and trace your template on the fabric.  Do this for as many flags as you want.
Cut out your flags.
Lay your jute out on the table and place your flag so it wrap around the jute.  Glue to secure.  Repeat for as many flags as you have.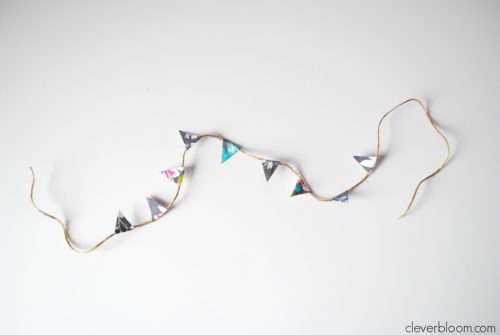 That's it!  You're done.  And now you have a Tiny Fabric Scrap Bunting that you can use for just about anything!  I'm actually going to stick this one in a card and send it to my friend.  Do you have a friend who needs a Tiny Bunting?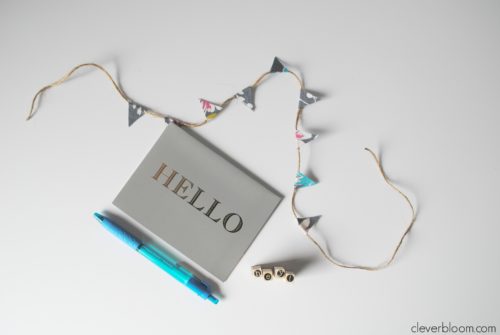 I sent my friend, Cool Jamie, a Tiny Pom Pom Party Bunting a few weeks ago and I know it brightened her day!  It's so fun to get something in the mail, especially if it's not even a special occasion.  Why don't you pick a friend to write a card to and send a Tiny Fabric Scrap Bunting along with it?!  It won't take much of your time and it WILL really make someone's day!  I found these HELLO cards in the dollar section at Michael's but if you want to make a card you can check out DIY Glitter Stationary and Dip Dyed Stationary for some inspiration.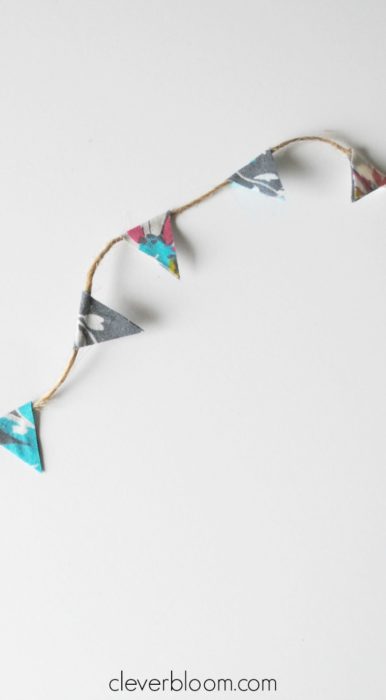 Thank you so much for being here today!  I love sharing easy crafts with you guys.  I also PIN a ton of fun and easy crafts so come hang out with me on Pinterest too!  Now I have to figure out what I'm making for dinner.  I hope you all have a great day and we'll see you next time!