This super simple Ring Wall Hanging is a fun way to bring a little bohemian style into your home.  It's so easy, anyone can do it!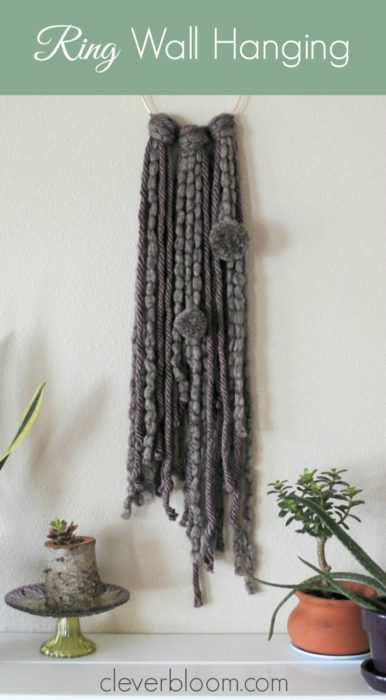 Hey there! Thanks for being here today!  Last week I did a blog post, DIY Yarn Wall Hanging where I showed you how to make a simple yarn wall hanging using a stick and yarn.  This week I'm sharing the new Ring Wall Hanging I did.  It's the same method so click here for directions and step by step photos.
This one is different because I used a different hanging style and a different type of yarn, which gave it a totally different look.  To make this one you'll need:
-A metal ring (I got mine at the craft store in the jewelry section)
-Yarn
-Scissors
-Pom Pom Maker (or you can make them with your fingers.  Get the basic idea here)
I followed the same steps as the DIY Yarn Wall Hanging but I used super chunky yarn (two different colors and styles) and looped it around a ring instead of a stick.  I also added a few pom poms for fun and I didn't trim the bottom.  I just left it "as is" for a more organic look.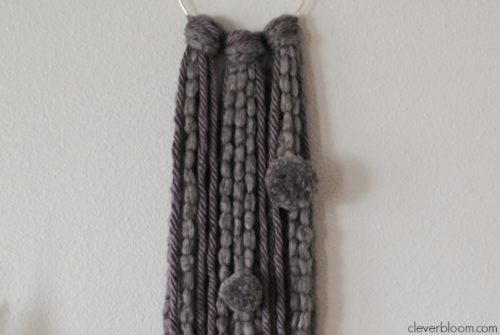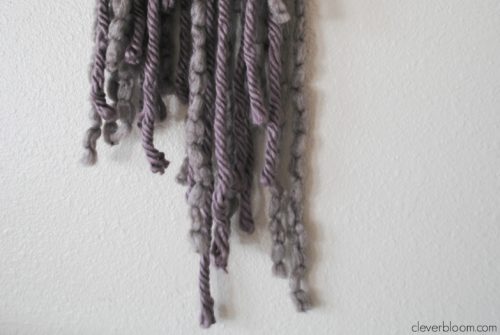 I really love the way this one looks!  The color is beautiful and the pom poms add a little character.  This took me only one entire episode of Friends to make and cost me just a few bucks.  You could probably make 5 or 6 Ring Wall Hangings out of the two spools of yarn.  What a great idea for gifts too!  You could make a few in one sitting and just have them on hand.  My friend's birthday is this week and I think she may just get one of these!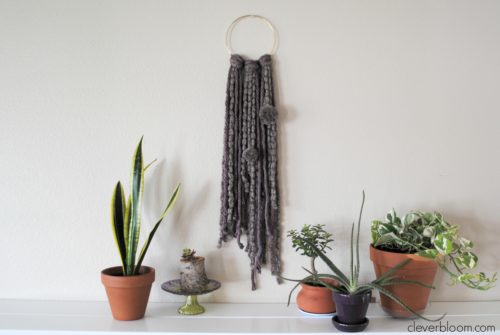 What I love about this the most is that you need absolutely NO talent whatsoever to make this.  Haha!  I mean seriously, it's so easy!  So for all of you who say "I'm just not crafty", this is the project for you!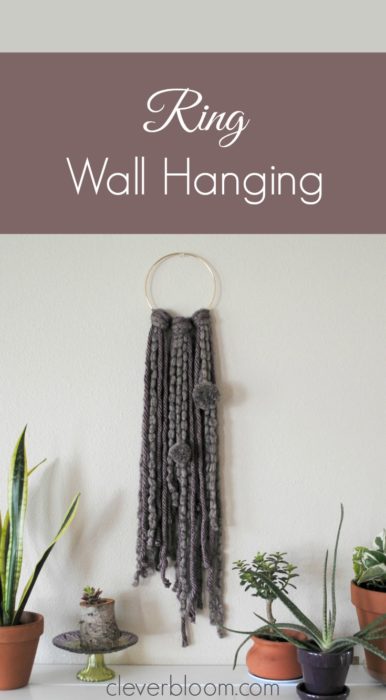 I'm so glad you stopped by today!  I know this was a quicky little post but I really wanted to share this one with you.  If you need some more home inspiration visit me on Instagram.  Have a great day and we'll see you next time!
If you liked this post, you may also like…