Kid's Craft-Squares Wall Art is a perfect way to spend time with your children, getting creative, and making something for the whole family to enjoy!  It will be a fun conversation piece and it looks like real art!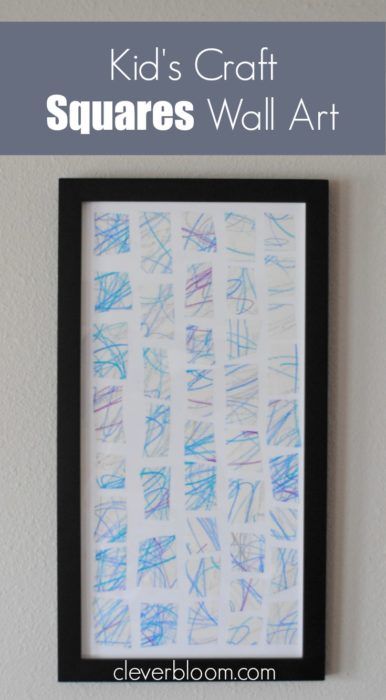 Hey guys!  I'm glad you're here today.  I've been in this weird phase lately where I want to do some final decorating in my house but I can't seem to make decisions.  We need a piece of art work above our fireplace but I just don't know what I'm looking for.  I found this really cool (expensive) piece of art on Anthropologie's website.  It's not really something I would normally like but for some reason I really love it.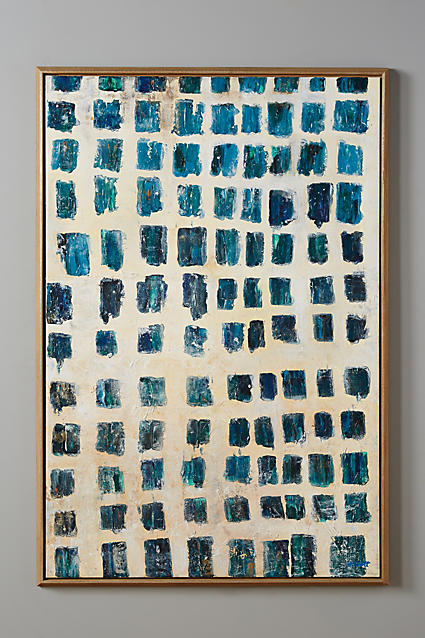 I sat down with my three year old to color one day and remembered this painting.  I had the idea to make our own (less expensive, crayola-ish) version of this piece of art.  It turned out pretty darn cool!!  And mostly it's just awesome that we spent time together making it.
It's so simple!  Here's how we did it.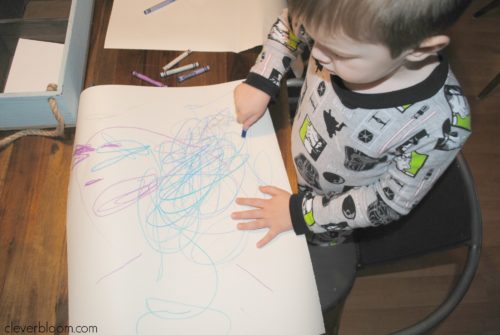 We cut a piece of butcher paper and colored.  Oliver scribble like crazy!  We just used crayons but markers would be brighter and show up better.  I have reason not to trust him with marker yet.  Haha!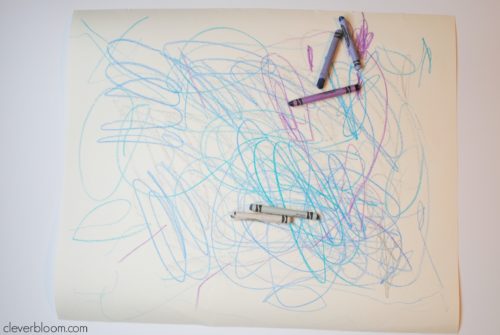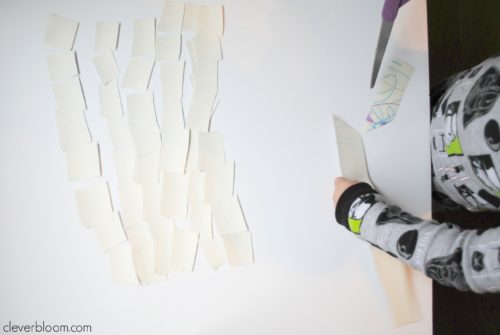 Once you have your desired scribble, turn your artwork over and draw your squares with a pencil.  These squares are the farthest thing from perfect!  But I thought this project would be better if they were all different sizes.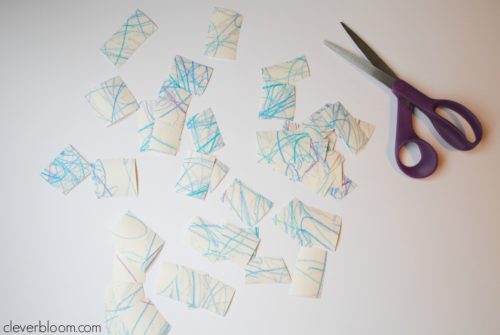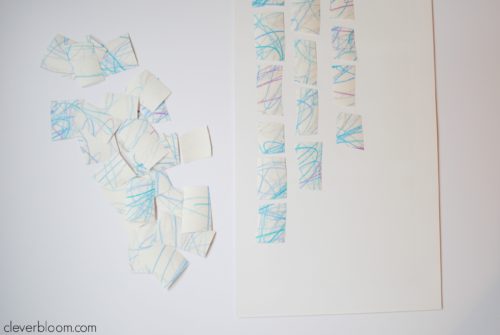 Cut out the squares and arrange them how you want them on your background paper.  Use preferred glue (I used rubber cement) to secure the squares to the paper.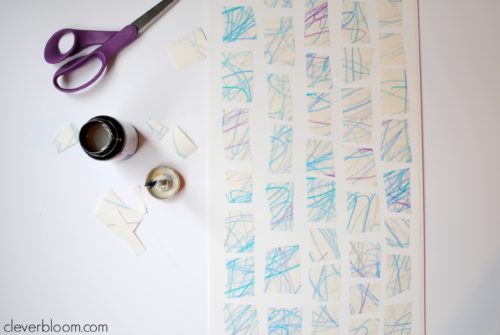 Frame your art work and you're done!  Wasn't that simple?  And aren't you amazed at how wonderful it looks?  See, who needs to spend $1500 when you can do it for pennies?!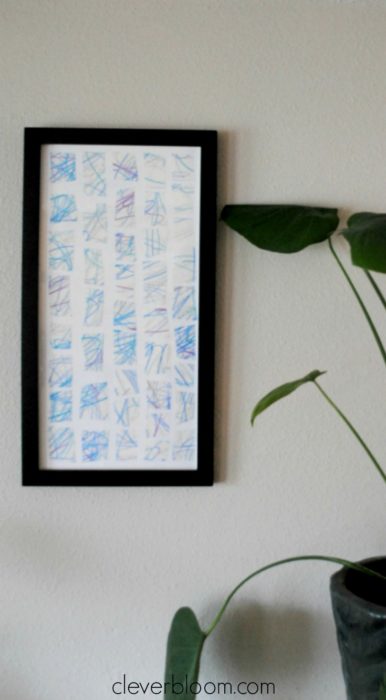 Oliver was so happy that I let him use the grown up scissors.  Haha!  And, he's so proud that I hung the art that HE made above the fireplace.  It was the first thing he showed daddy when he got home!
I feel like it's so hard these days to find quality time to sit and just enjoy the company of my kids.  I'm really making an effort to do this more regularly.  Finding fun projects like this makes it so rewarding and enjoyable for both of us.  It gives them a sense of accomplishment and shows them that they can have fun even if they aren't in front of the TV.  Right?!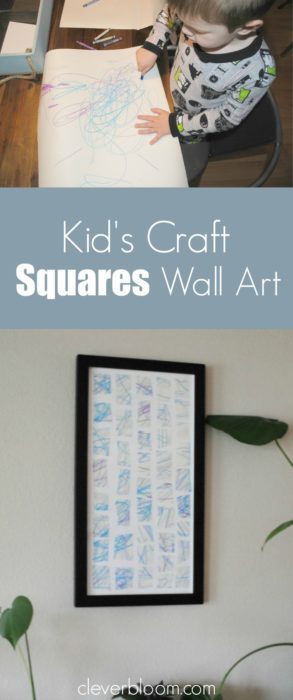 Thanks for visiting today!  I hope you find time to make this Kid's Craft Squares Wall Art.  They really are darling and honestly, I like my son's version BETTER than the Anthro version!  If you're looking for something else to do with your kids, this Kid's Craft Gift Tags idea is great for making reusable gift tags for birthdays, holidays, and more!!  Have a great day!!  See you next time.