Hey!!  Thanks for being here today!  Part of me feels like I'm too old to be all up in the hashtag business.  I mean, isn't that for teenagers?!  That's what I thought until I realized how absolutely necessary it was to use them in the plant world.  When I'm on Instagram I get so lost in hashtag land clicking from one awesome plant to the next.  Why not have our plants represent who they are with these super easy DIY Hashtag Pots?!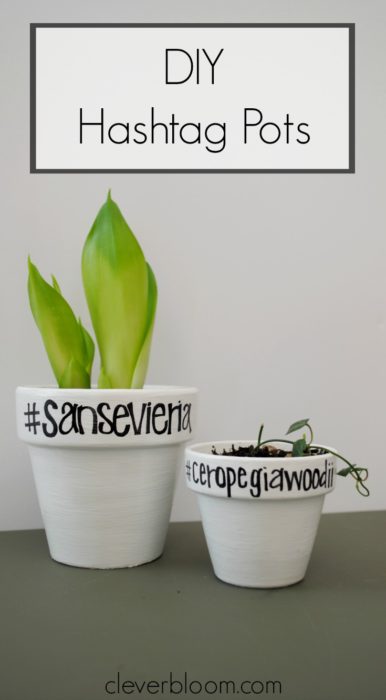 These are stylish, modern, and can be done in a matter of hours.  I love this project because it uses minimal supplies and you might just have them on hand.  For this project all you need is:
 Pots ( I used terracotta)
 White paint
paint brush
Sharpie
Clear coat paint (for sealing your pot once it's done)
Dirt, Plant, Water (for potting your plant)
I wanted it to be as easy as possible so I just did the letters freehand.  If you want to use a stencil, you can.  It will just add some more time and effort.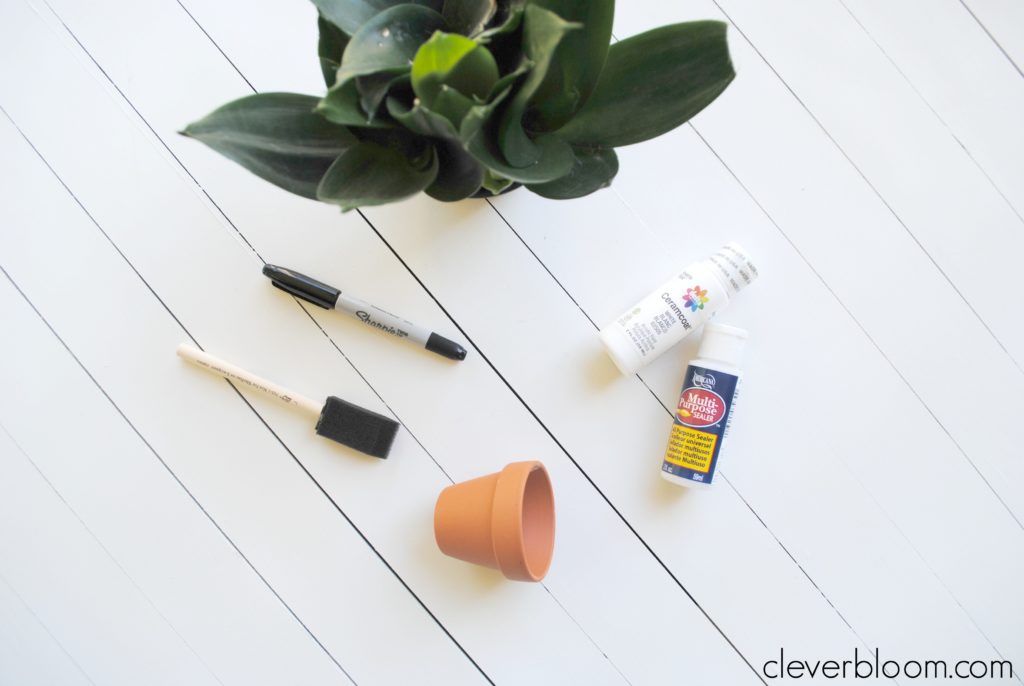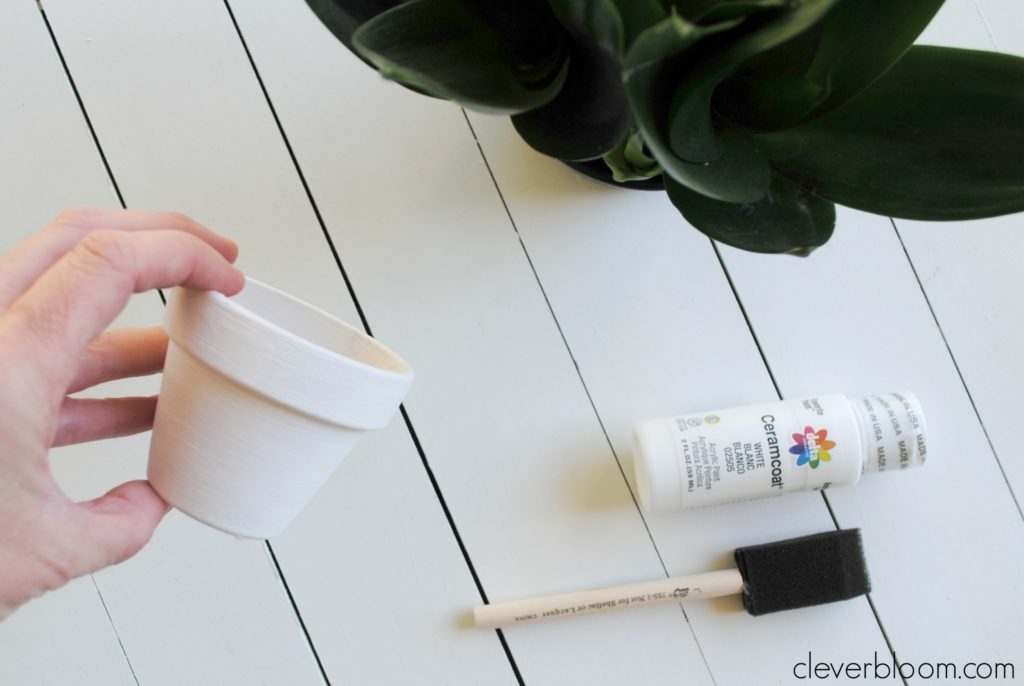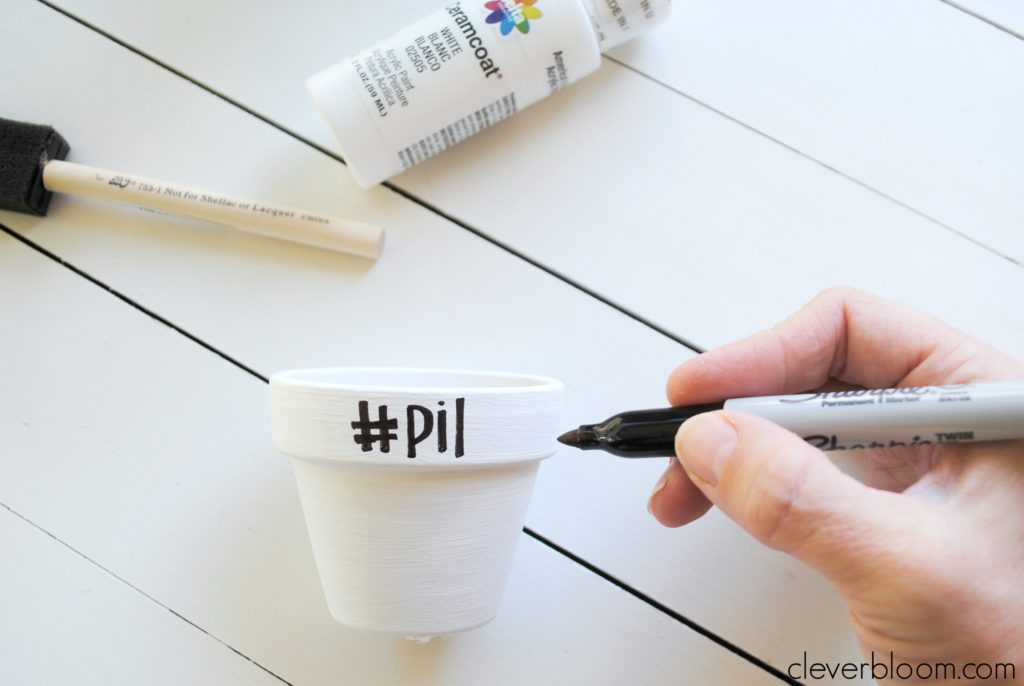 The first thing you want to do is paint your pot.  Mine needed 3 layers of white paint.  While your pots are drying decide which plants were going to live in which pots.  This will help you determine which hashtag you will use.  If you don't know which plants will live in your pots, you can always do a generic plant hashtag such as #crazyplantlady or #plantlife.  There are more suggestions at the end of the post.
Use your sharpie to write out your hashtag.  I wrote it out and then went over it a few times so it was nice and dark.  Let it dry for a minute or two.  Then do your clear coat over the entire thing.  This will protect and seal your paint when it comes time to water your plant.
Now pot you plant.  If you need some tips, you can visit this post.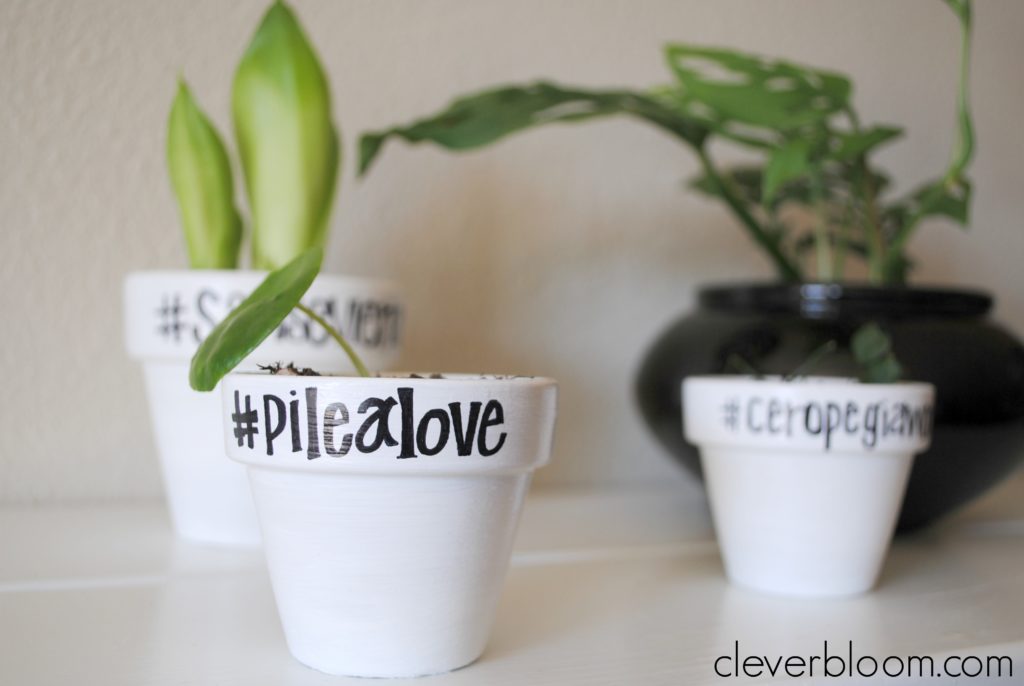 I hope you enjoy making these as much as I did.  The possibilities are endless!  Below is a list of some of the hashtags I use often.  What are your favorite hashtags?  Leave a comment below if you have one I should start using.  If you didn't already know about my other instagram account @houseplantclub you need to follow us immediately!  It's a fun collaberation with Morgan from @plantingpink.  We feature your amazing plant photos when you tag us, #houseplantclub.
Have a great day!  See you next time!