This Anthropologie Inspired Wool Pom Pom Wreath is beautiful.  It adds the perfect amount of cozy to your house!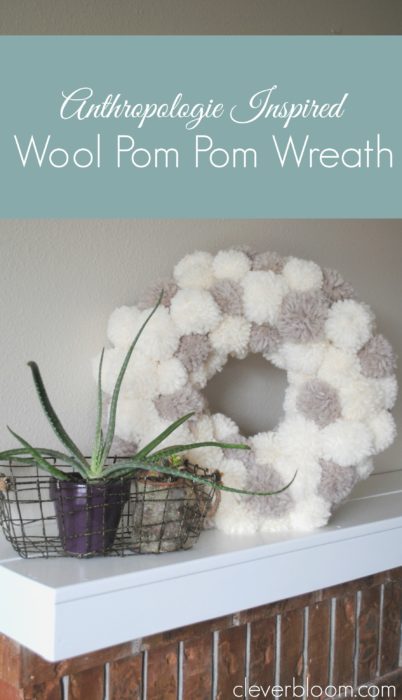 Hello!  Thanks for visiting Clever Bloom today.  My favorite thing to do at night, when everyone else is sleeping, is cruise Anothropologie's website.  There are so many beautiful things I want so badly.  Why is it so expensive though?!  Last year I saw this wreath that I fell in love with because it was made out of pom poms.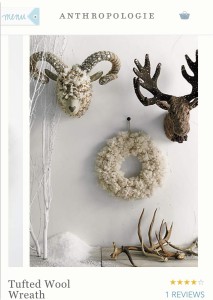 It was so awesome and I had to have it…until I saw the price tag.  Over a hundred dollars?  What?!  I just couldn't do it.  That's like three boxes of diapers.  So, I did what I had to do.  I made it.
I switched it up a bit by using two different colors.  I thought it would be more versitile.  It turned out just as beautiful as the Anthropologie one.  Below is a quick tuturial.  You really need this wreath in your life.  The holidays are right around the corner!!