Hi!  I'm Erin.  I'm a wife and mommy.  I live in Portland, Oregon with my husband Tim and my boys, Oliver and Otis.  I stay home with the kids so I have some time to do what I love, obsess over housplants, craft, paint, sew, decorate, build, design, and garden.
I started sharing some of my projects on my personal IG page and everyone was like, "You should start a blog".  Okay, not everyone…maybe two people mentioned it, and my mom was one of them (insert sad face emoji).  Anyway, here we are.  I started Clever Bloom so I could share my thoughts, ideas, and projects with all of you.
I hope to inspire you and encourage you to see the possibilities and beauty in everything.
MY FAMILY: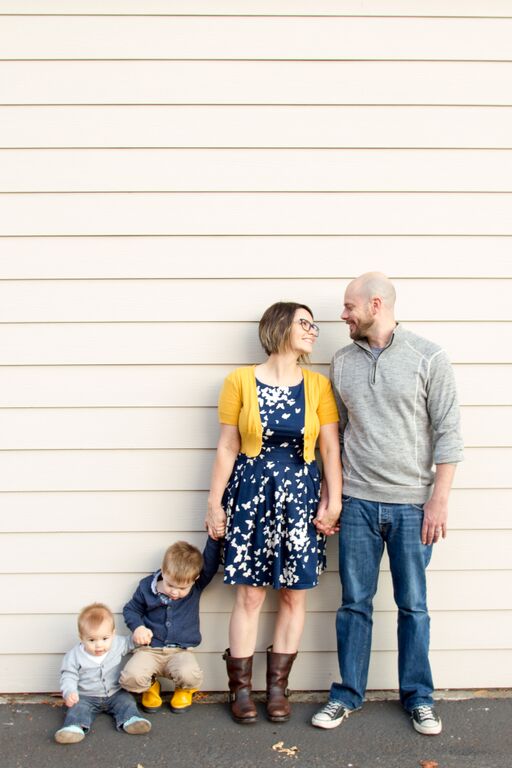 photography by Bethany Raelene Studios
HUSBAND
Tim is the funniest person I have ever met.  My mom actually laughs at every word that comes out of his mouth.  Every. Single. One.  He is patient with me and loves me and those are two very hard things to do.  He is a designer at an engineering firm in Portland.  I don't even try to understand exactly what he does, it seems so complicated.  He is the logical brains to my crazy ideas, and that makes us a perfect pair!  He is wonderful in so many ways and I feel like the luckiest person ever!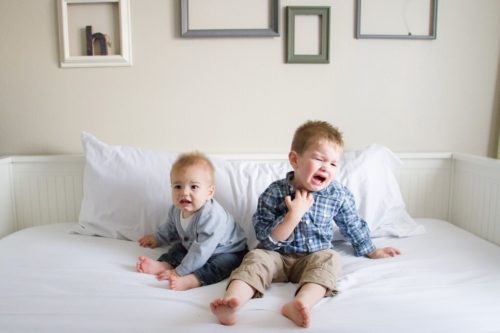 Photography by Bethany Raelene Studios
THE BOYS
My first born is three years old.  Oliver is kind, so sweet, smart, and funny.  We're always laughing at the things he says.  He has so much energy, it's crazy!  He loves rain boots, being outside, Buzz and Woody, puzzles, rocks, parks, and running around like a crazy person.  He has made us so happy, it's really hard to have a bad day with him around.  Then came Otis.  He's one and is so cute and chubby!  He looks just like his daddy and has the best chin dimple.  He loves music and dances around the house.  I'm not going to lie, he's super fussy.  But, we love him and I want to be with him 24/7.  The way he smiles just melts my heart.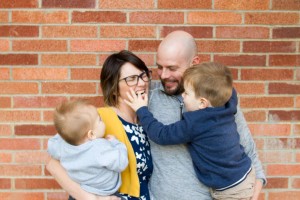 Photography by Bethany Raelene Studios
JUST A FEW MORE THINGS YOU SHOULD KNOW ABOUT ME:
– I need two cups of coffee in the morning
– I drink iced tea all day
– I have a nervous nose twitch (like a bunny)
– I use sarcasm in uncomfortable situations
– I hate conversational silence
– I love baby's breath (Not the flower, the actual breath of a baby)
– I love boots.  I wish I could wear them year round
– I love the rain
– I can smell when people are sick, it's weird, but I can
– Honeysuckle is my favorite scent
– Christmas is my favorite holiday
– Peonies are my favorite flower
– I can't pass up a garage sale
– I love house plants
– I'm a crime drama gal
– My favorite music is Classic Rock
– My favorite color is black
– I hate making dinner
– I love milk chocolate.  I know dark is better for me
– I have the biggest sweet tooth
– I'm obsessed with my children, completely
– I think my husband is HOT!  Not cute, HOT!
Do you feel like you've known me forever?  Good!  Now join me as I update, decorate, and fill my house with projects and crafts!  Follow me on Instagram and Pintrest to keep up to date on the latest posts and new projects!